Experience the Thrill and Efficiency of 2017 Honda Civic Hatchback Performance
A Peek Beneath the Hood
Each member of the Honda Civic Hatchback lineup is powered by a zippy 1.5L turbocharged In-Line 4-cylinder engine that serves up between 174 and 180 hp and between 162 and 177 lb-ft of torque—lots of power to respond to your driving wishes!
This mighty engine is paired to either a standard 6-speed automatic transmission or an available continuously variable transmission, and the car's engine delivery is bolstered by features like a drive-by-wire throttle system and direct fuel injection.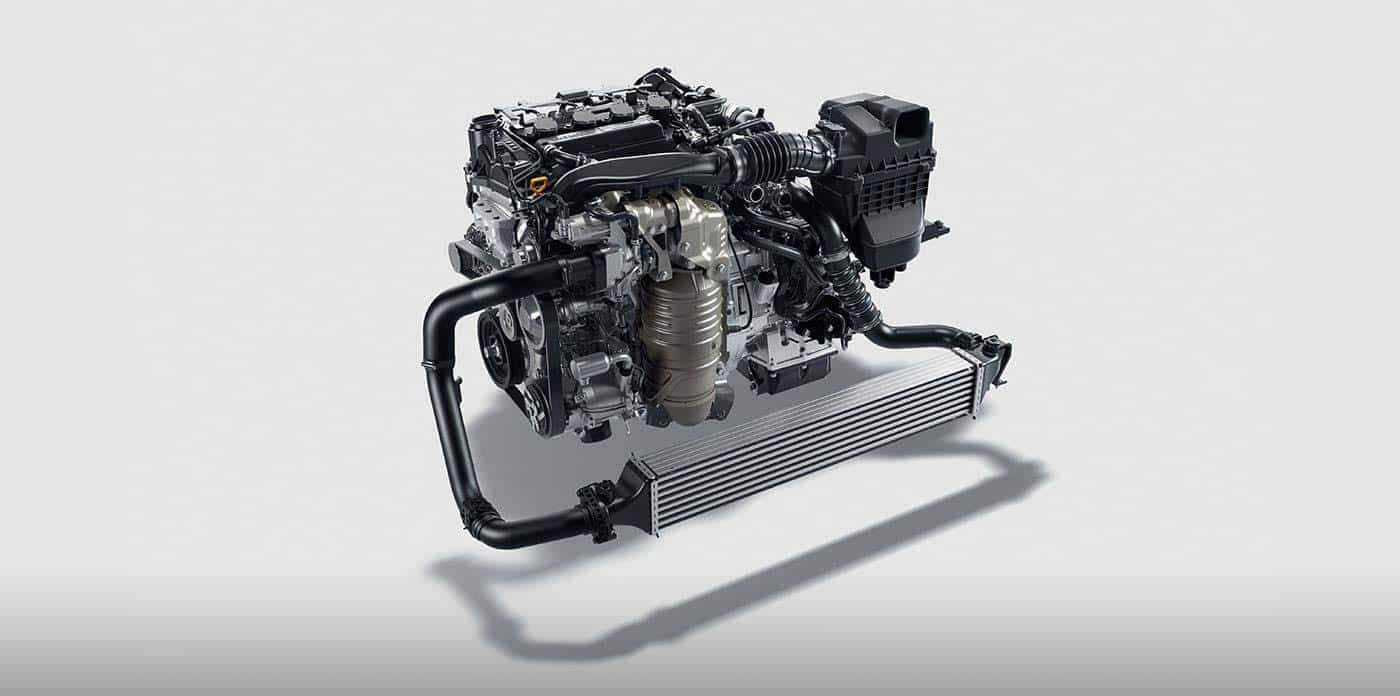 MPG Mastery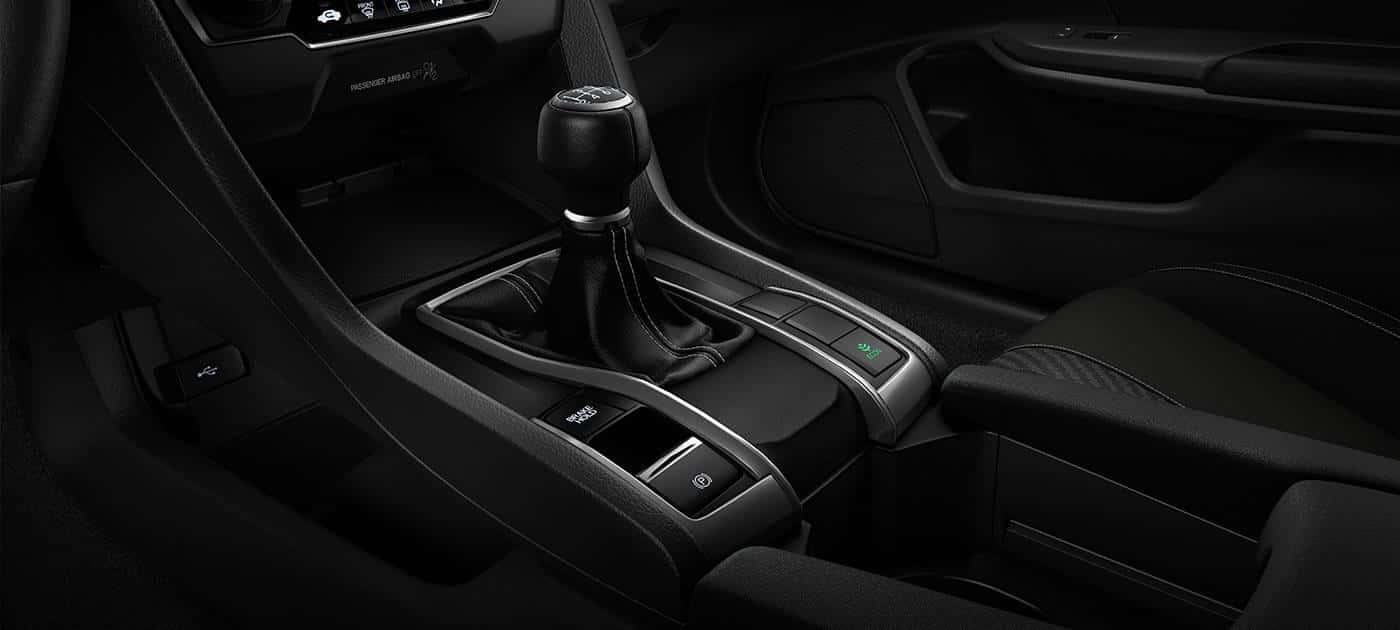 One of the Honda Civic Hatchback's many impressive features (and there is a lot to admire!) is without a doubt its outstanding fuel efficiency. You just may forget what your favorite gas station looks like, since you won't be visiting it nearly as much!
When equipped with 6-speed manual transmission, the Civic Hatchback LX and Sport trims each deliver an EPA-estimated 30 mpg in the city and 39 mpg on the highway.* When equipped with continuously variable transmission, these models offer 31 city mpg and 40 highway mpg and 30 city mpg and 36 highway mpg, respectively.*
The Civic Hatchback EX and EX-L Navi trims each achieve an EPA-estimated 31 mpg in the city and 40 mpg on the highway.*
If such incredible fuel economy seems too good to be true, go ahead and pinch yourself—because you're not dreaming!
Performance Enhancers to Smile About
Honda's engineers truly outdid themselves when crafting the Civic Hatchback. A host of performance-enhancing features come together onboard this impressive car to take its performance delivery to the edge—and beyond. These features include: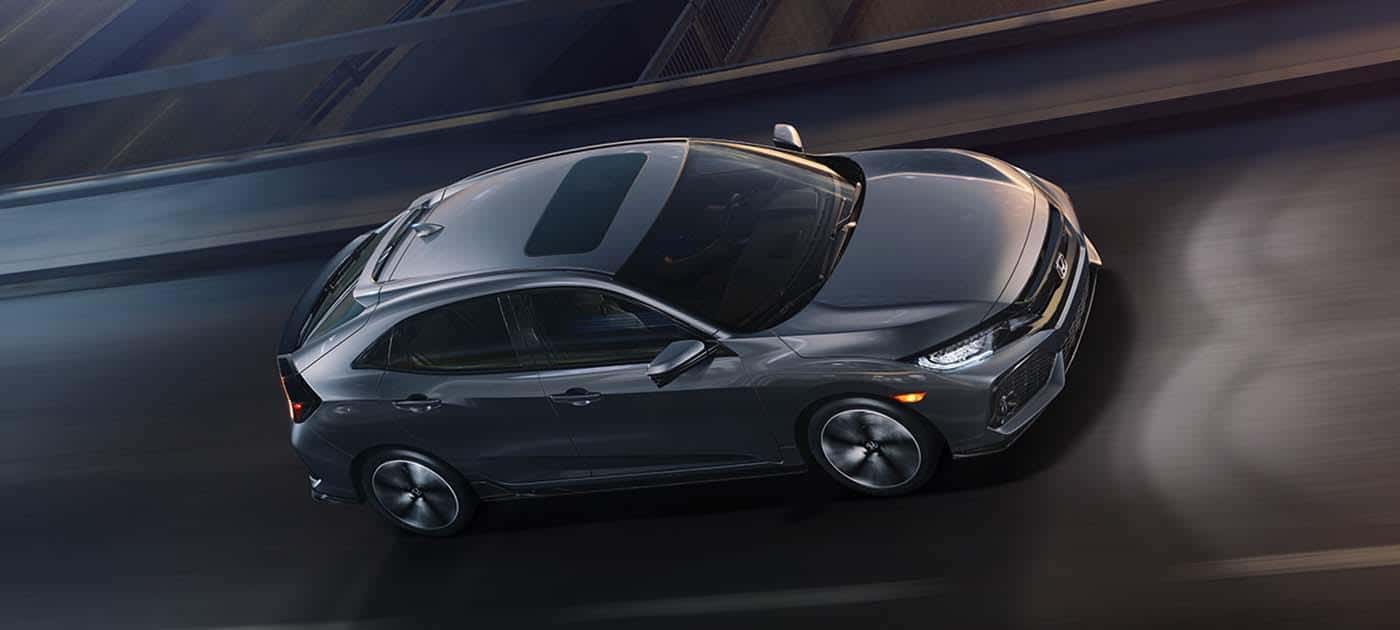 Vehicle Stability Assist with Traction Control: This electronic stability control system works with the Civic Hatchback's drive-by-wire throttle system and four-channel anti-lock braking system to enhance control when braking, accelerating, cornering, and maneuvering. The VSA system additionally delivers a limited-slip differential effect by sending braking power to any wheels that are slipping and transferring driving force to wheels that have more traction.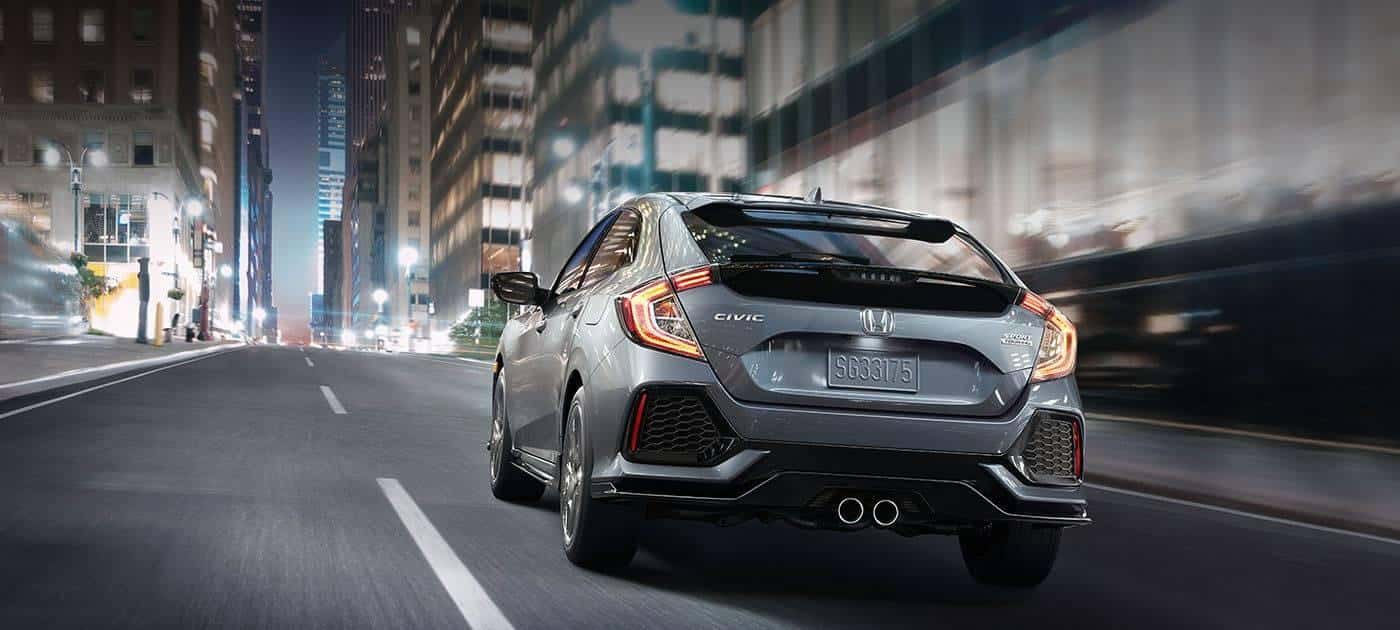 Straight Driving Assist: The innovative Straight Driving Assist system cuts down on the need for driver steering input when the Civic Hatchback is maneuvering on a slope or a crowned road. If this system perceives extra steering effort on such a surface, the electric power steering system goes into action to supply motor assist and to help keep the car on course—drivers only need to exert the same amount of steering power as they would on a level surface.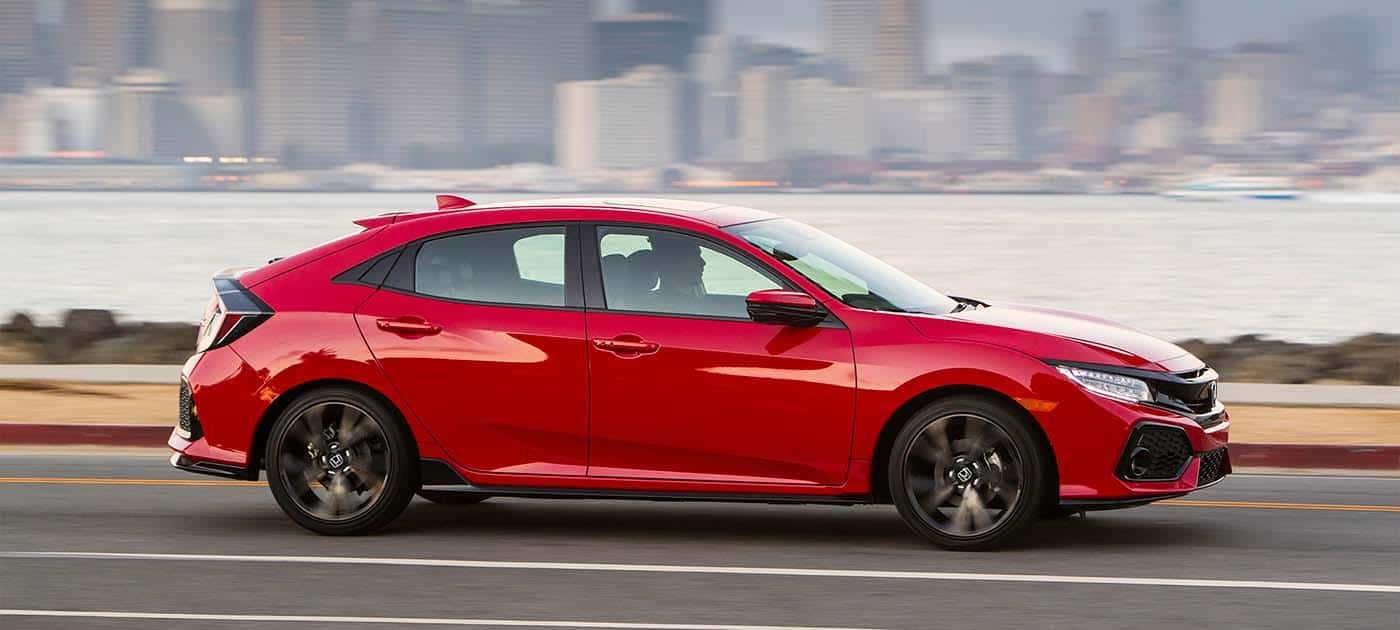 Agile Handling Assist: The Civic Hatchback's Agile Handling Assist feature uses selective braking to enhance the car's initial turning response and cornering ability. Agile Handling Assist also helps reduce unsafe understeer and increases handling confidence for the driver.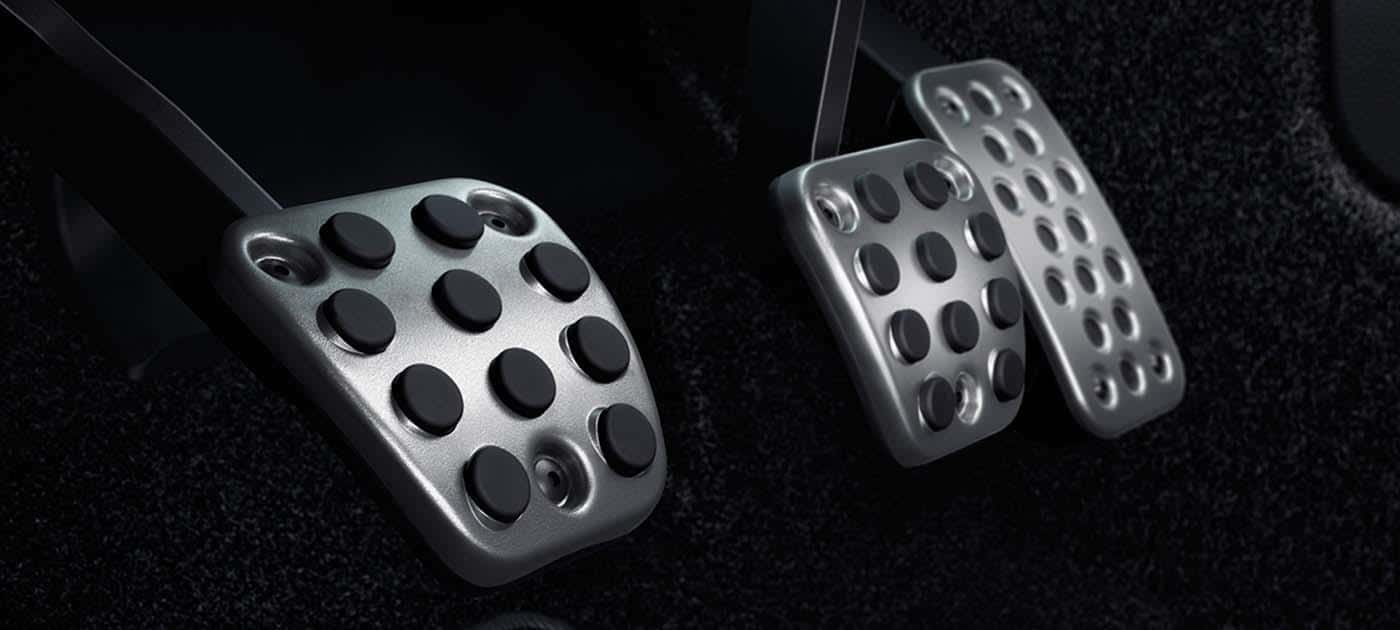 Automatic Brake Hold: The Civic Hatchback's Standard Automatic Brake Hold feature retains brake pressure when the car is stopped, keeping the vehicle in that position until the driver presses the throttle pedal and resumes acceleration. This eliminates the need for motorists to keep a foot on the brake pedal while stopped at a red light or in traffic.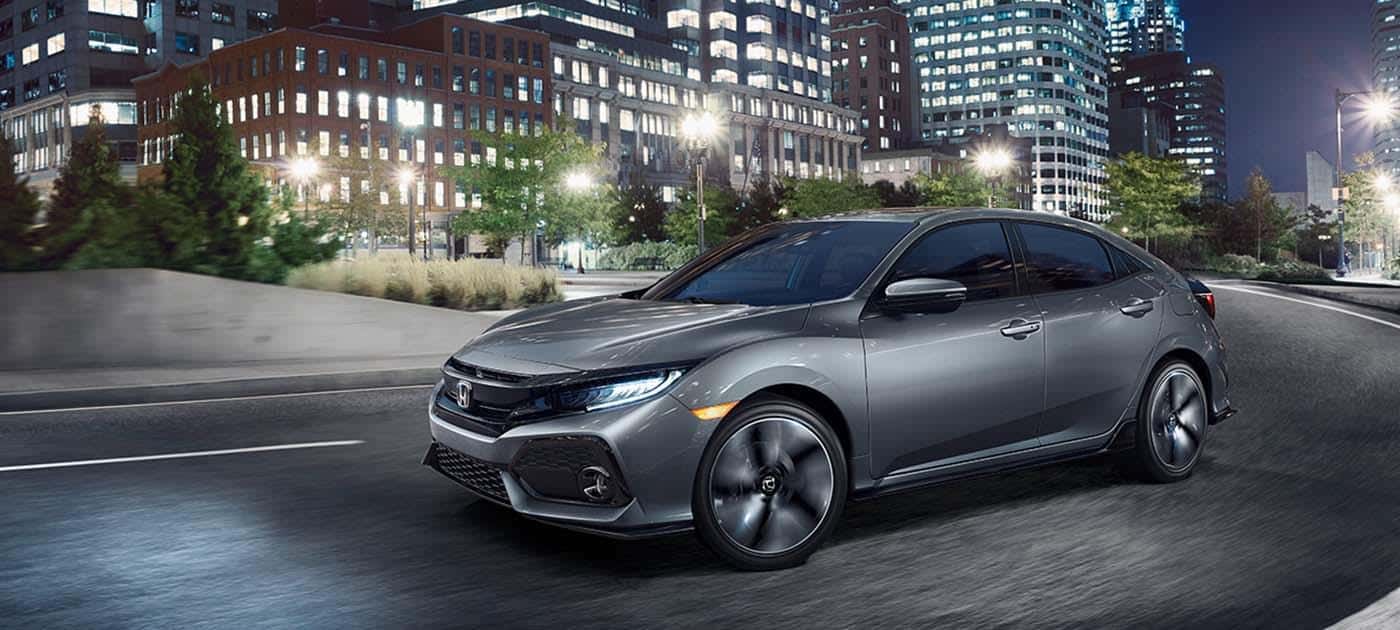 Eco Assist System: The Eco Assist System helps maximize efficiency and increase fuel economy delivery by regulating car functions like the Civic Hatchback's engine performance, transmission, climate control system, and cruise control. The Eco Assist system is turned on or off via an ECON button located behind the car's shift lever.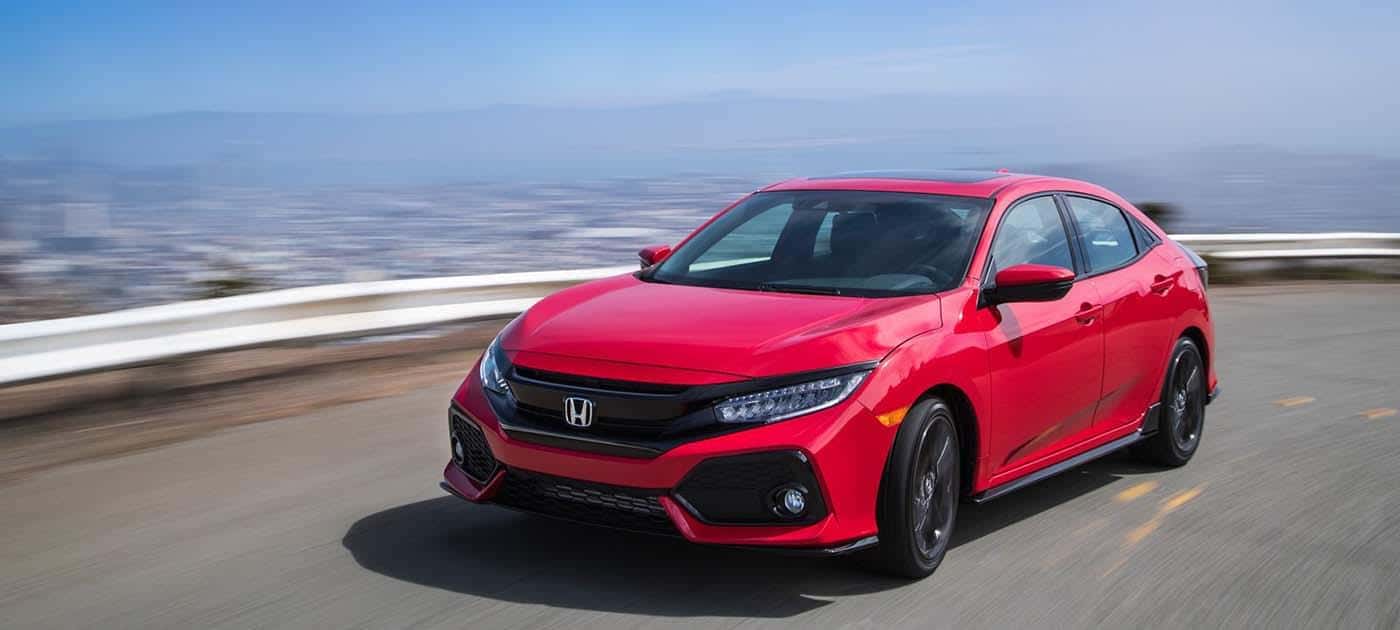 Hill Start Assist: The Civic Hatchback also features standard Hill Start Assist, which helps keep the car from rolling when it begins to accelerate from a stopped position on a hill or an incline. This feature automatically starts working when the car's sensors perceive an incline or when the car is fully stopped in a reverse gear while facing downhill or in a forward gear while facing uphill.