2017 Honda Civic Hatchback Technology Features
Connectivity and Entertainment
Usually when a driver asks about the 2017 Honda Civic Hatchback technology features, we know they're interested in learning about the state-of-the-art entertainment and connectivity options. With multiple stereo choices, USB audio input, wireless connectivity and streaming, and navigation, the Civic establishes itself as a class leader in tech.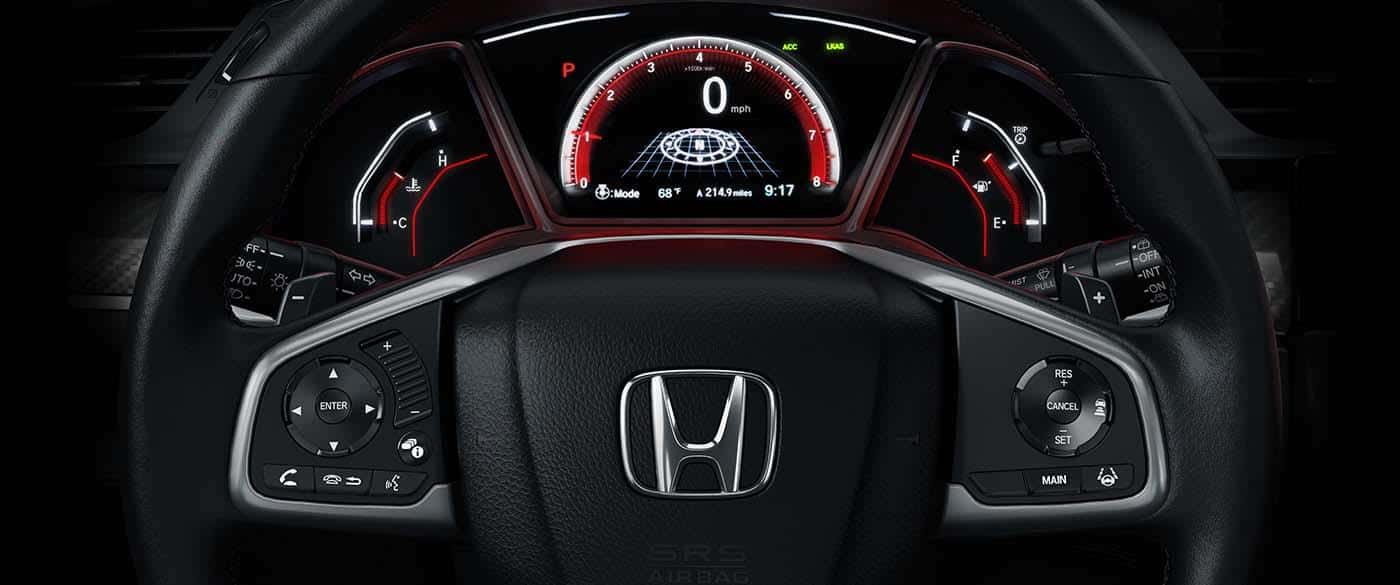 Bluetooth: Standard on each Civic Hatchback, Honda's Bluetooth HandsFreeLink system is intuitive and easy to pair. Simply sync your smartphone with the car once and it will pair up automatically for a seamless experience behind the wheel. Enjoy hands-free phone calls and streaming audio without ever taking your phone from your pocket.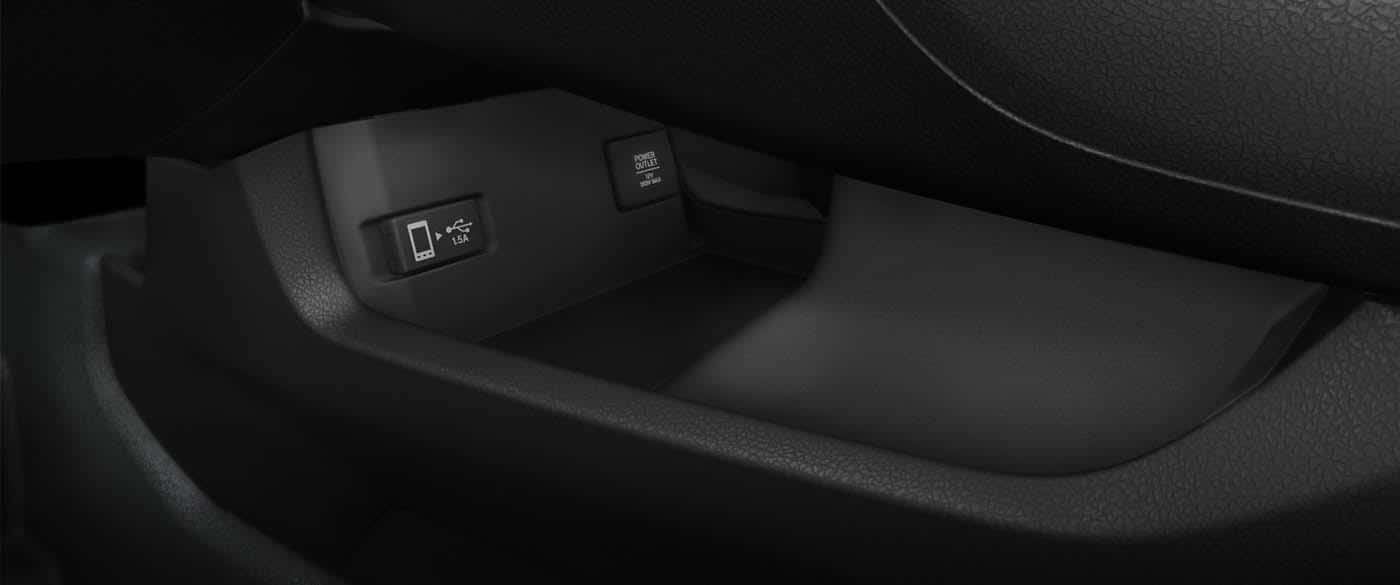 USB Audio: The Civic Hatchback has one standard USB port so you can connect a hard drive or MP3 player filled with your favorite songs or charge your smartphone on the go. A second USB port is available to keep your friends' phones charged up for a night on the town.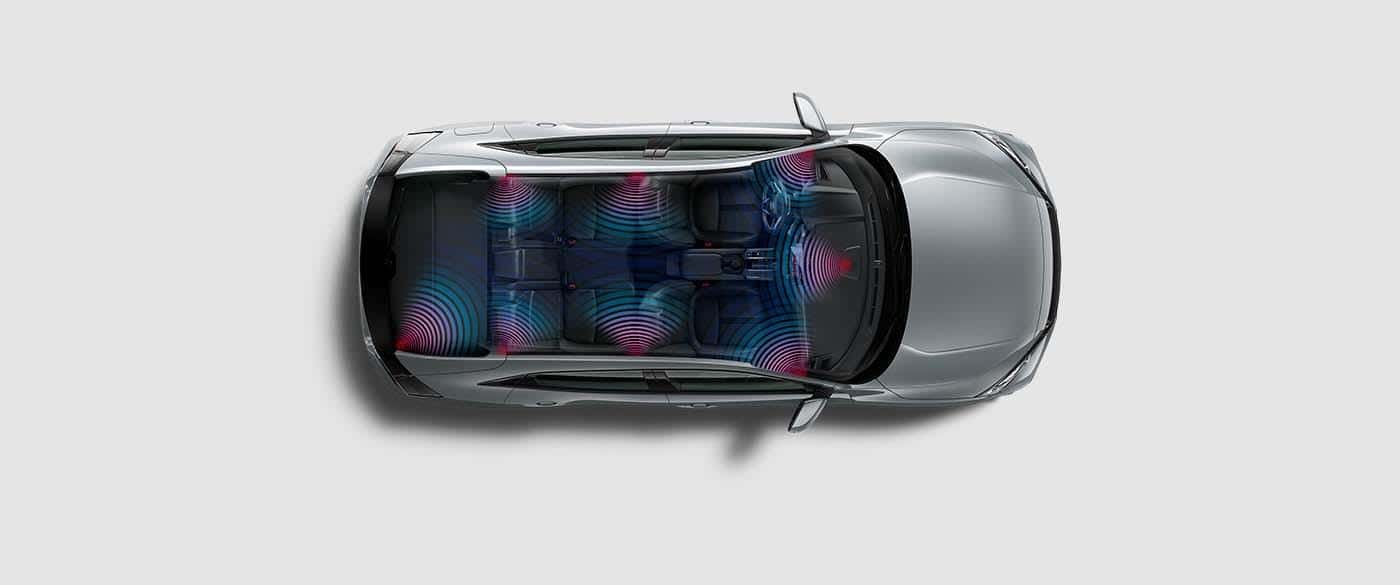 Stereo Systems: The standard stereo system gives plenty of life to your driving soundtrack with 160 watts and four speakers, but the Civic Hatchback also has a 180-watt system with eight speakers for the music lovers—bring audio to rival Milwaukee's Summerfest wherever you go.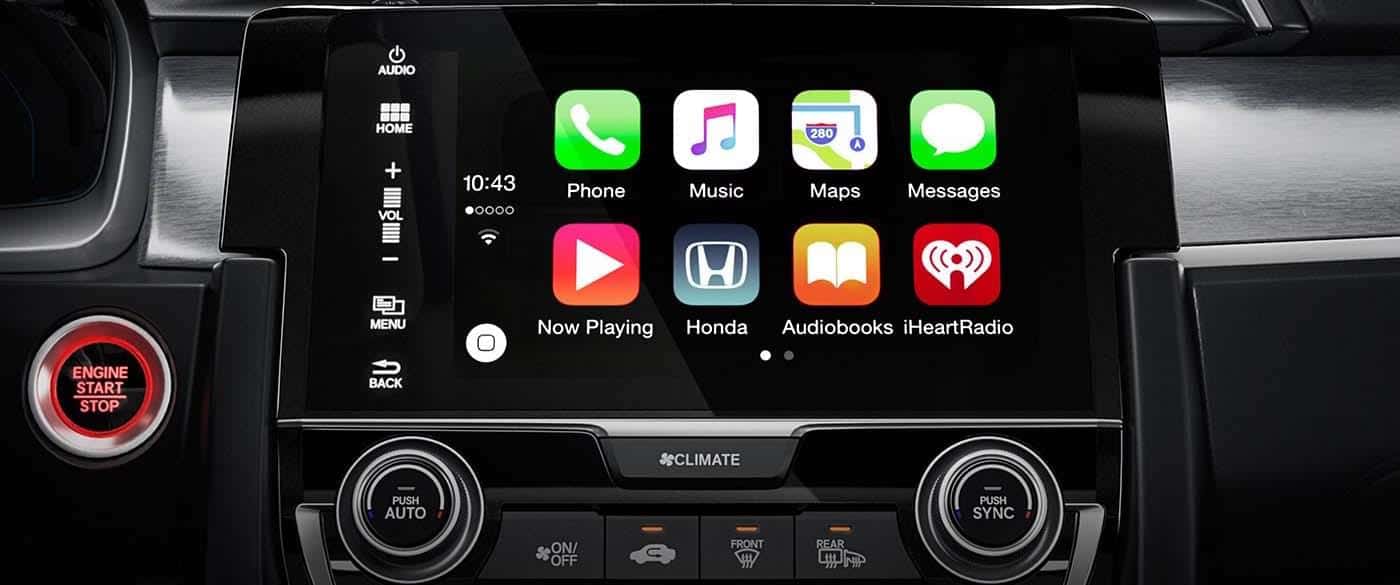 Apple CarPlay and Android Auto: Matching up a phone to a car used to be tough, but if you're driving a Civic Hatchback, you can trust it to speak Android or iOS with Apple CarPlay and Android Auto. Familiar apps will show up right on the available 7-inch Display Audio screen, just like your phone and your car are one.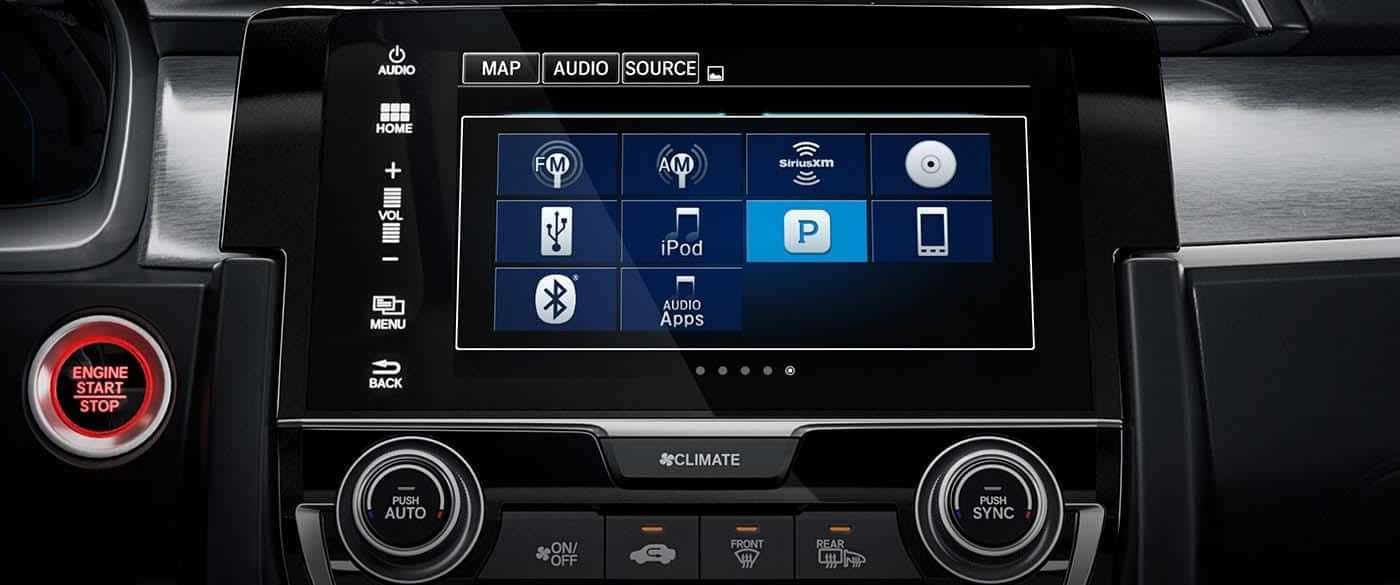 Display Audio: A 5-inch LCD is standard on the Civic Hatchback, but drivers will find an upgraded 7-inch touchscreen with 800×480 WVGA color display that makes navigating your music and vehicle settings as simple as a few taps on a screen.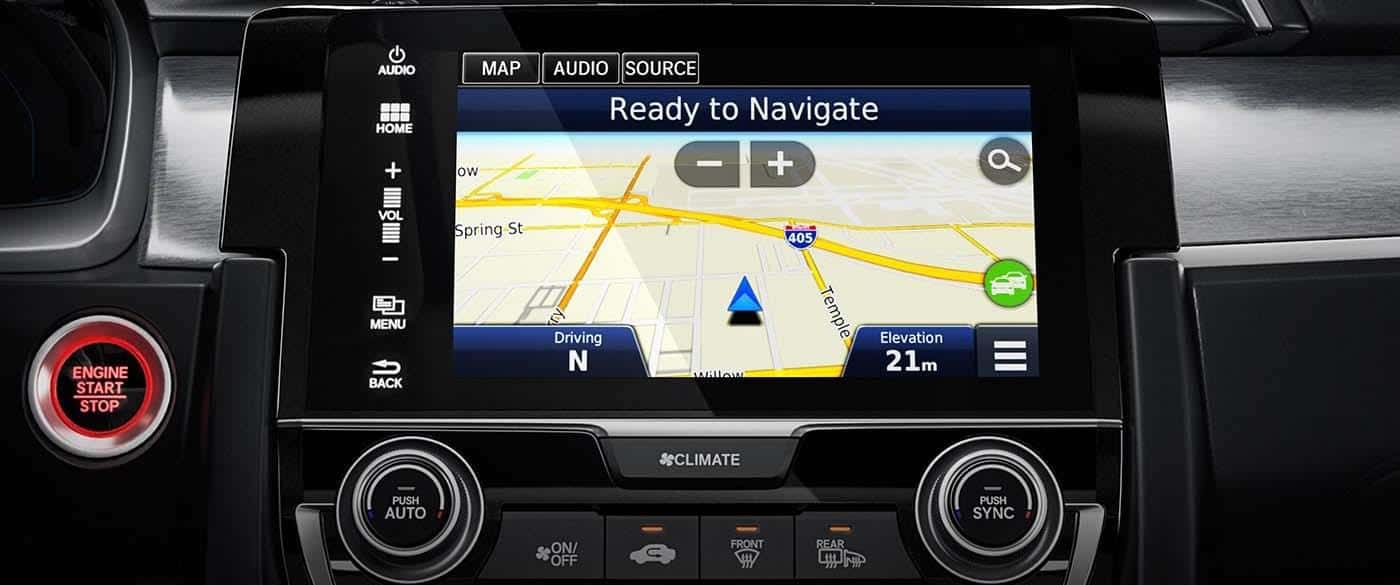 Navigation: The Civic Hatchback EX-L Navi includes Honda's satellite-linked navigation system complete with HD Digital Traffic and voice recognition. Turn-by-turn directions route you around traffic and ensure you're on the fastest path, while the voice controls keep you in charge without needing to take your hands off the wheel.
Convenience Technologies
We're fans of the 2017 Honda Civic Hatchback technology features that keep us connected and entertained on the road, but we think the features that make your life just a bit easier deserve just as much attention. See what this Civic has to offer in convenience features: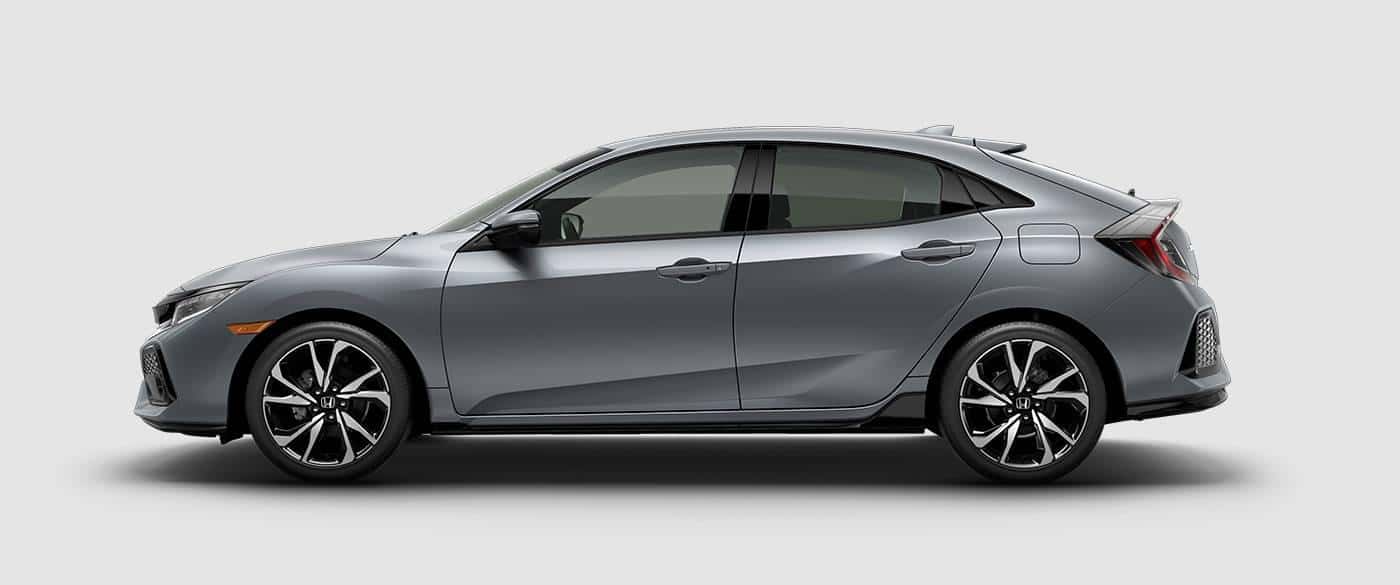 Smart Entry: This available feature allows the Civic to know when your keys are near, meaning you won't have to dig them out of a purse or pocket when in a hurry. Just walk up to the door and open it; press a button to lock up after you've arrived where you're going.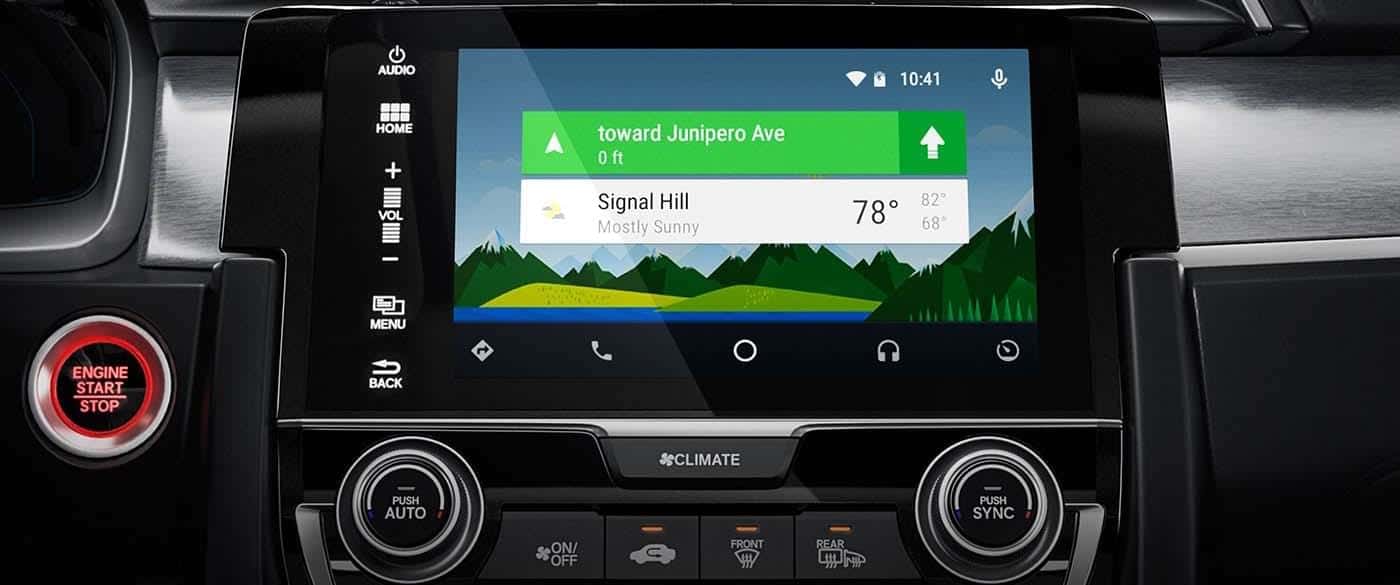 Push-Button Start: The available push-button ignition of the Civic senses your keys just like Smart Entry so you can slide into the driver's seat, push the "start" button, and go. It's a more seamless driving experience.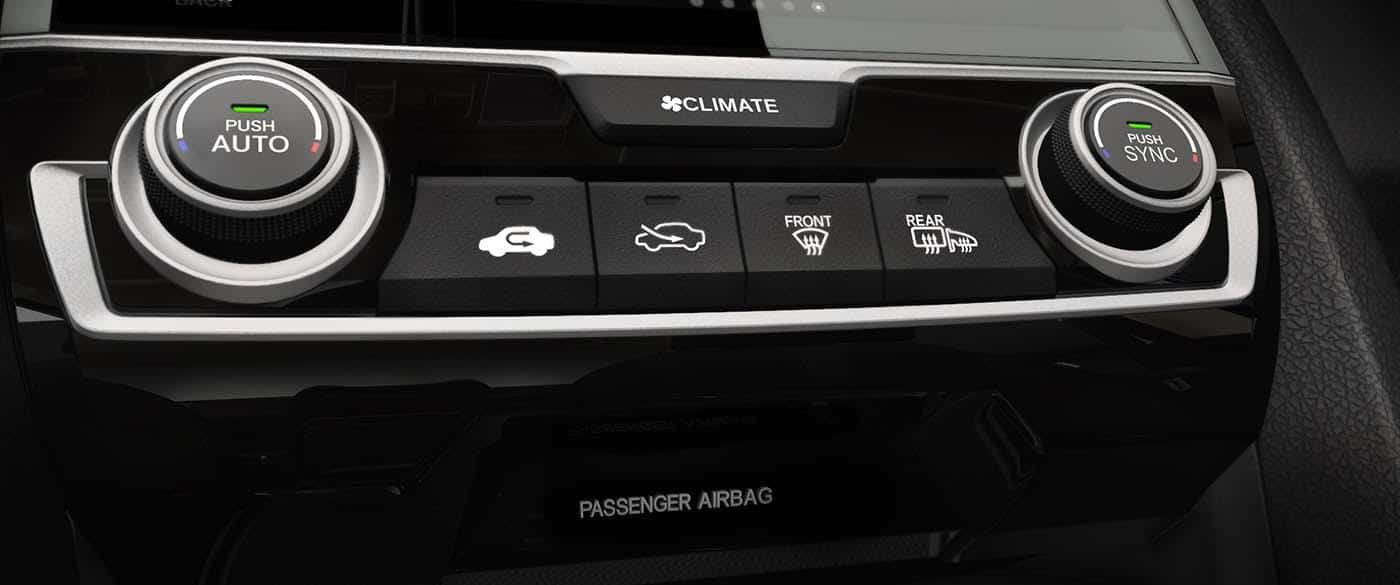 Automatic Climate Control: While many competing models require upgrades for smart climate systems, the Civic Hatchback includes automatic climate control as standard, setting the temperature of the cabin and ensuring everyone stays comfy.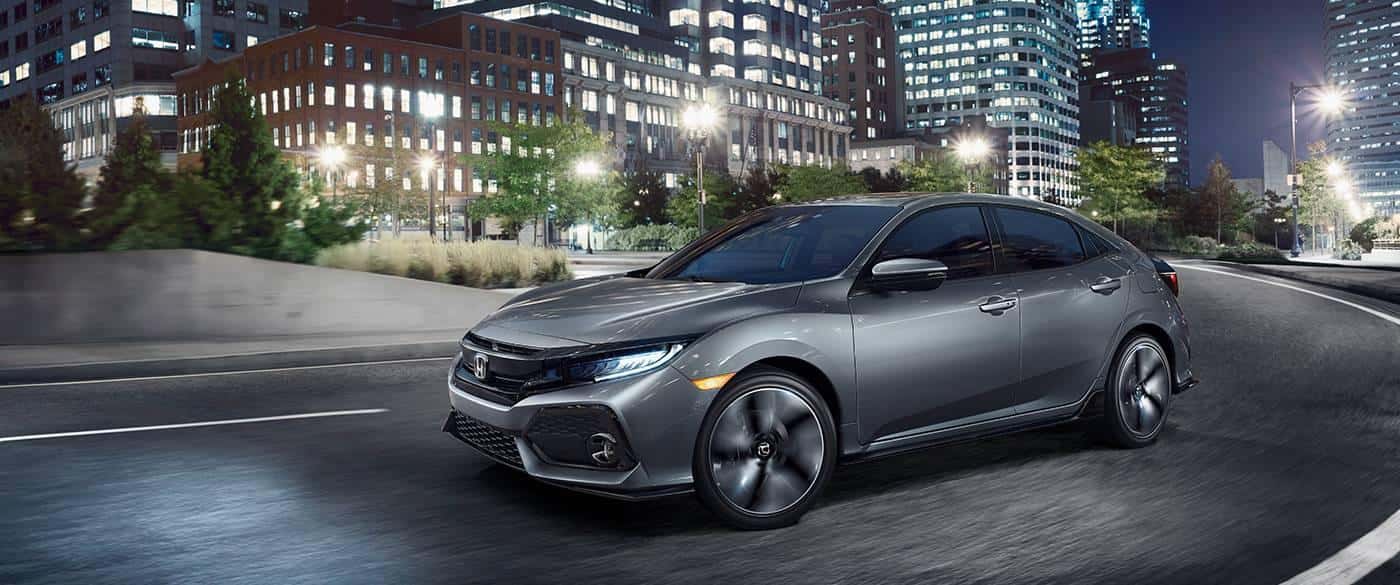 Speed-Sensitive Volume Control: Merge onto the highway or head back into the city without having to adjust your stereo for road noise and traffic with the standard speed-sensitive volume control. The audio system picks up changes in ambient noise and adjusts volume automatically.
Safety Features
Drivers have certain expectations when it comes to safety—seat belts, airbags, and a frame engineered to protect passengers in an accident, for instance—but the 2017 Honda Civic Hatchback technology features go beyond the standard with two advanced safety features.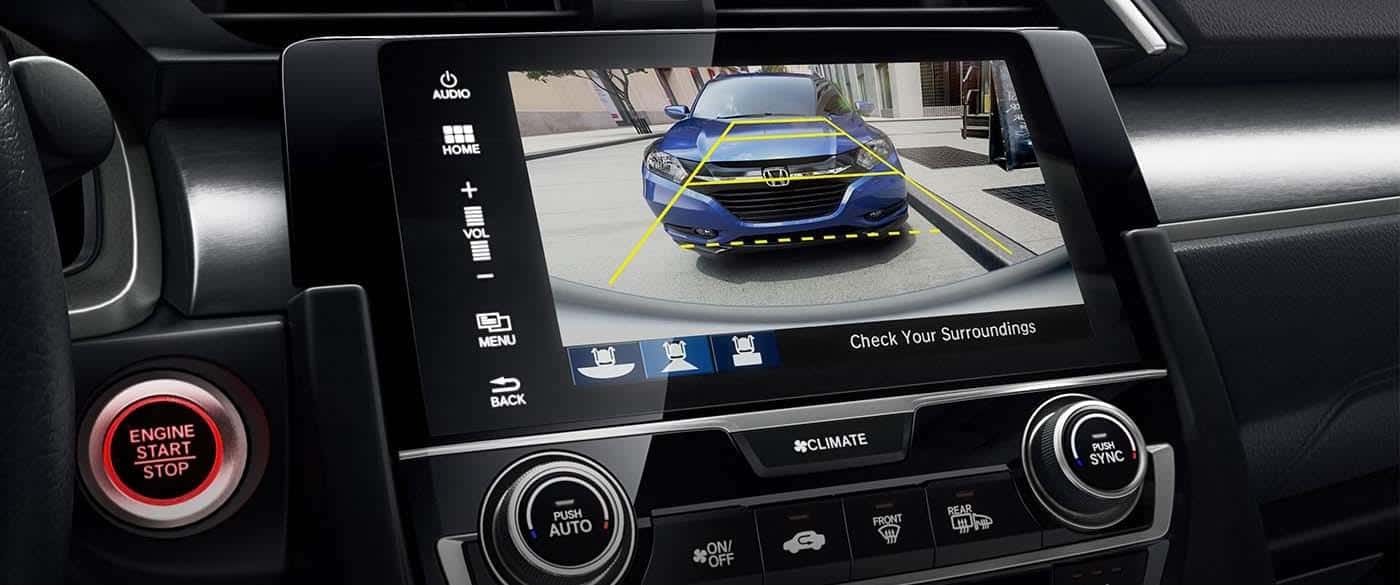 Rearview Camera: Standard on each Civic Hatchback, the rearview camera offers three different views of what's behind your vehicle before backing up. Switch from standard to top-down or wide-angle to ensure the path is clear—guidelines are standard so you can easily see if there's room for your vehicle in a tight parking spot.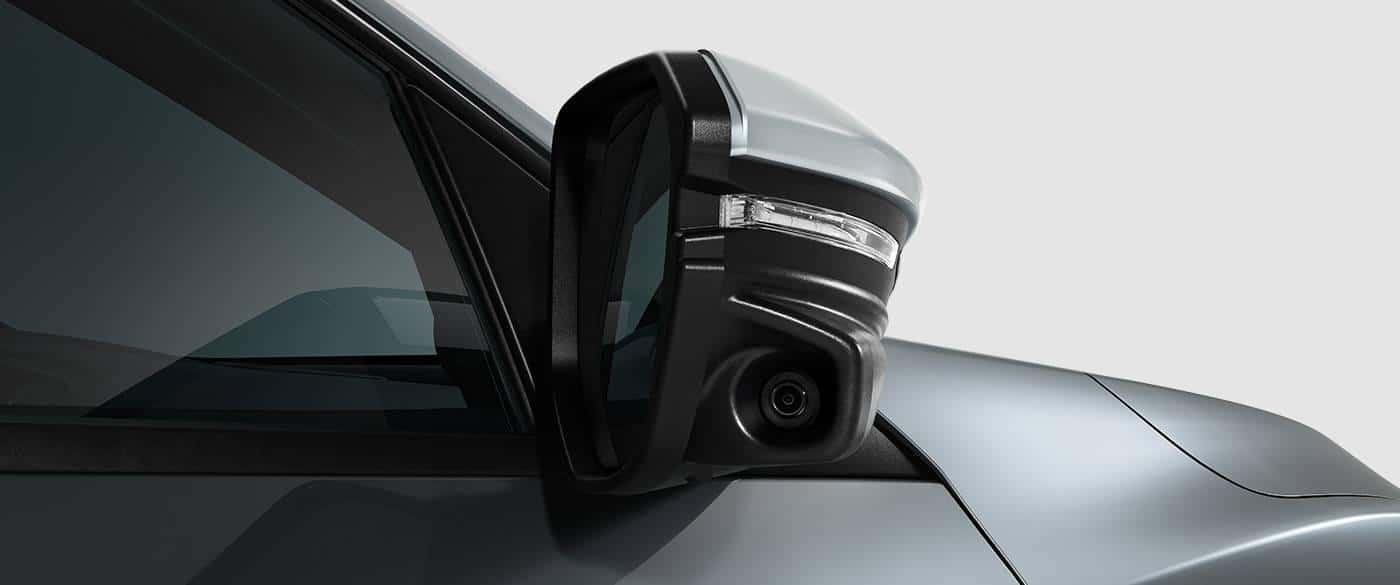 Honda LaneWatch: Honda's LaneWatch camera system is found on EX and higher models and helps take the mystery out of the blind spot. Mounted on the passenger-side mirror, this advanced safety feature displays a view of your blind spot on the in-dash screen when you signal a lane change or press a button.