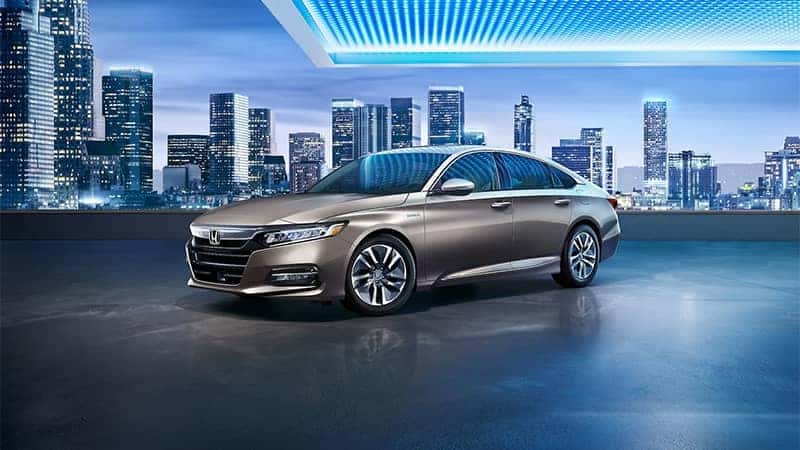 Landing an engine on 2019 Wards 10 Best Engines list is always an honor, and that list is no longer reserved for the traditional gas engine. For their 2019 list, the team over at Wards gave a nod to the Honda Accord Hybrid setup.
The model they drove was a 2018 Honda Accord Hybrid. With the same hybrid powertrain carrying over to the 2019 model, as well as the latest Honda Insight, you can experience what Wards did by visiting any Greater Milwaukee Honda Dealers location for a test drive. For a quick taste, read on for Honda Accord Hybrid specs and Wards' critical praise.
Honda Accord Hybrid Specs
The Honda Accord Hybrid represents the cutting edge of efficiency engineering by combining:
143 hp, 129 lb-ft 2.0L iVTEC Atkinson-Cycle Gasoline Engine
Two AC Synchronous Permanent Magnet Electric Motors
Electronic Continuously Variable Transmission (E-CVT) with Sport Mode and Deceleration Selectors
All in all, that advanced powertrain provides:
212 Total Combined Horsepower
48 MPG in the City*
48 MPG on the Highway*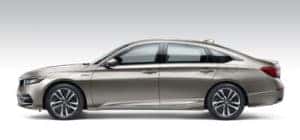 Further efficiency and performance features include:
3 Mode Drive System (ECON/Sport/EV)
Deceleration Selectors
Remote Engine Start
As a sign of faith in their hybrid parts, Honda also offers an 8-Year high-voltage battery limited warranty.
Wards Praise
The Wards team summed up the Honda Accord Hybrid powertrain as "one smooth operator, delivering power and torque in such seamless fashion that it may have you asking, "Is this really a hybrid?""
Where most efficiency focused setups felt like a "back and forth tug-of-war for control between the internal-combustion engine and electric motor", the Honda Accord Hybrid never seemed to lag or fight itself. From the midrange power necessary for navigating traffic to the high-end power needed for high-speed cruising, the vehicle never fell short.
If you've been hesitant in the past about trying a hybrid, this might be the vehicle to win you over. As Wards finishes:
""I can't believe it, but this makes me like hybrids," confesses one of the converts among us."
Experience Next-Generation Engineering with the Honda Accord Hybrid
To explore the latest range of Honda hybrids, simply visit your nearest Greater Milwaukee Honda Dealers showroom. For the latest special offers or any further advice, feel free to contact us directly.