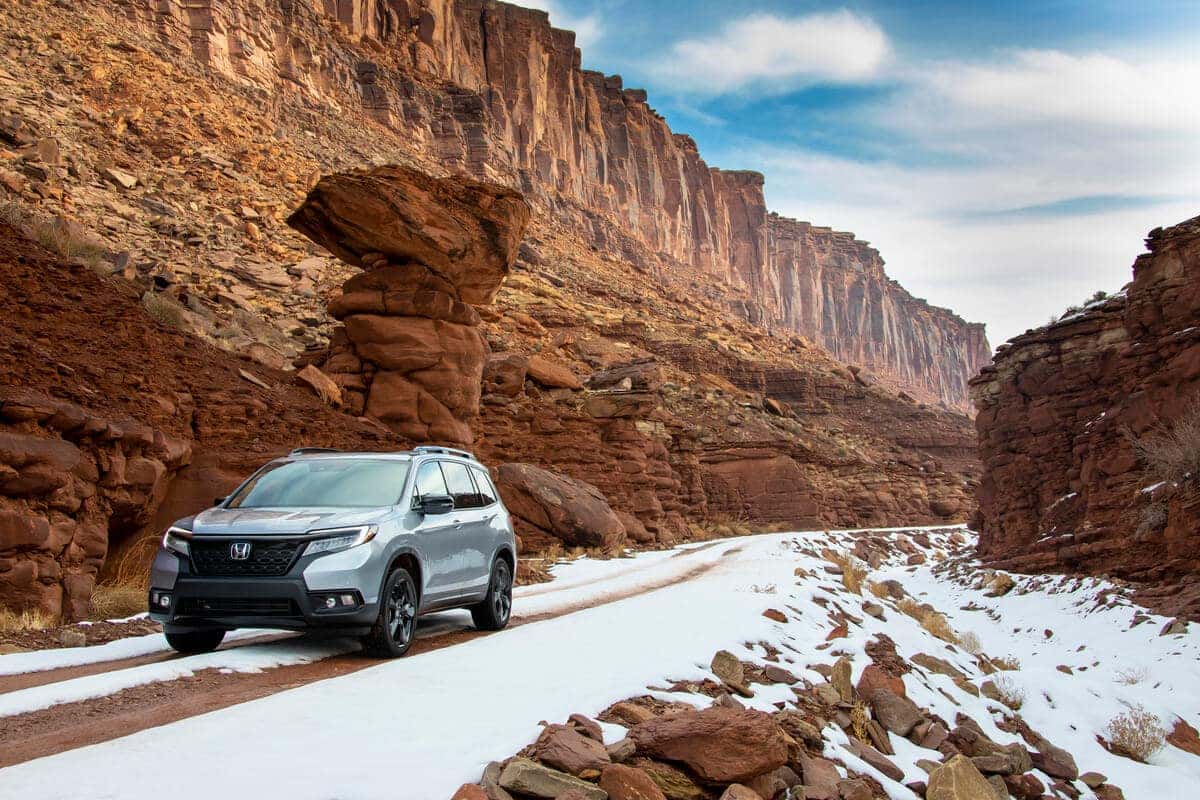 The team at Car & Driver just took five of the industry's most popular and esteemed crossovers over California's southern and central valleys to determine their best rated midsize SUV.
Models included:
2019 Honda Passport
2019 Chevrolet Blazer
2019 Ford Edge
2019 Nissan Murano
2019 Hyundai Santa Fe
After comparing strengths and weaknesses, it was the Honda Passport that drew the highest level of praise. Read on to find out how that happened.
Midsize Crossover Highs and Lows
2019 Nissan Murano:
"Highs: Cushy front seats, best ride in the group.
Lows: Raucous engine, F-body space efficiency, CVT.
Verdict: Perfect if all you ever do is coast short distances downhill with a single passenger."
2019 Ford Edge:
"Highs: Seriously silent, low-stress engine, good grip.
Lows: Tall hoodline, bizarre control relationships, overweight, underdamped.
Verdict: It's as awkward in daily use as it is on a mountain road."
2019 Chevrolet Blazer:
"Highs: Rewarding control feel and response, quick.
Lows: Pricey, harshest ride, recalcitrant downshifts.
Verdict: An SUV for blazing down back roads and burning through your savings."
2019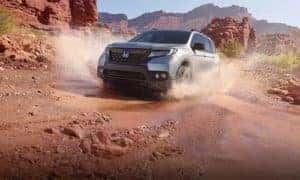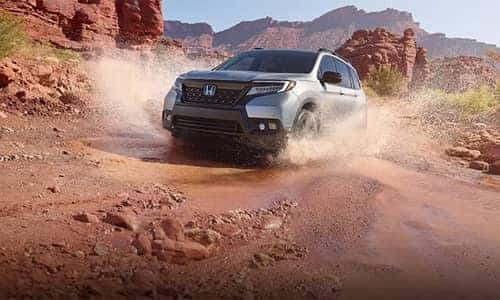 Hyundai Santa Fe:
"Highs: Inexpensive, packaged like Costco, feature-laden.
Lows: Blasé control feel, merely adequate dynamics.
Verdict: Simple, usable, economical, effective. It's the practical family's choice."
2019 Honda Passport:
"Highs: Big on space, small from behind the wheel, quick, priced right.
Lows: Enough with the push-button shifter already, still needs more knobs.
Verdict: The best combination of utility and driving pleasure also comes with a reasonable price tag."
Honda Engineering Surpasses All Expectations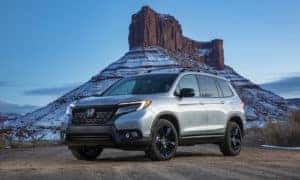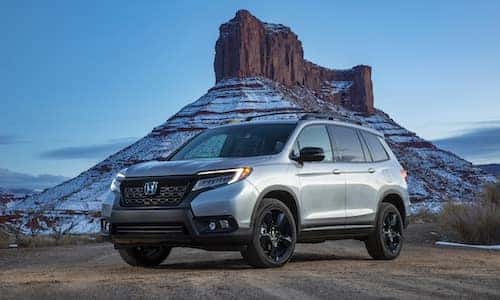 Rival midsize crossovers were frequently criticized for their uninspiring performance and cramped interiors, but the Honda Passport excelled by providing:
Standard Intelligent Traction Management
Up to 115.9 Cubic Feet of Passenger Volume
Up to 50.5 Cubic Feet of Cargo Space Behind the 2nd Row
Up to 100.7 cubic feet of Cargo Space Behind the 1st Row.
Car & Driver Makes the 2019 Honda Passport Their Best Rated Mid-Size SUV
As summed up by Car & Driver: "If you're looking in the middle of crossover land for some real meat, the Passport has the most to offer." Whether you want to compare Passport trim levels, explore current specials, or check out the full Honda AWD lineup, the team at your nearest Greater Milwaukee Honda Dealers location can help. To find out more, simply contact us today.