Drivers Are Stunned by the Difference Created by Honda Accord Engine Specs
Drivers Are Stunned by the Difference
Created by Honda Accord Engine Specs
In the words of The Car Connection: "The 2019 Honda Accord sedan should be on any four-door shopper's list—sedan, crossover, or otherwise." Honda Accord engine specs are a big reason why. You have power enough to deliver a thrilling drive as commanding as any crossover SUV alongside efficiency technology able to sip fuel and avoid frequent stops at the gas pump.
We'd encourage any driver looking for a new four-door to visit their local Metro Milwaukee Honda dealer for a test drive in the new Honda Accord. Here's a quick look at what you can expect.
Honda Accord Horsepower and Torque
Even standard Honda Accord models respond with enthusiasm when you hit the gas thanks to a 1.5L 4-cylinder engine with turbocharger able to deliver up to 192 hp and 192 lb-ft of torque.
That kind of output ensures lively acceleration and confident high-speed cruising beyond the reach of other standard midsize sedan engines:
Ford Fusion: Up to 173 hp and 174 lb-ft of torque.

Mazda6: Up to 187 hp and 186 lb-ft of torque.

Hyundai Sonata: Up to 185 hp and 178 lb-ft of torque.

Kia Optima: Up to 185 hp and 178 lb-ft of torque.
While the standard engine leaves rival models feeling drab and unadventurous, the Honda Accord's available 2.0L 4-cylinder with turbocharger pushes performance to new heights. Step down on the accelerator to command up to 252 hp and 273 lb-ft of torque.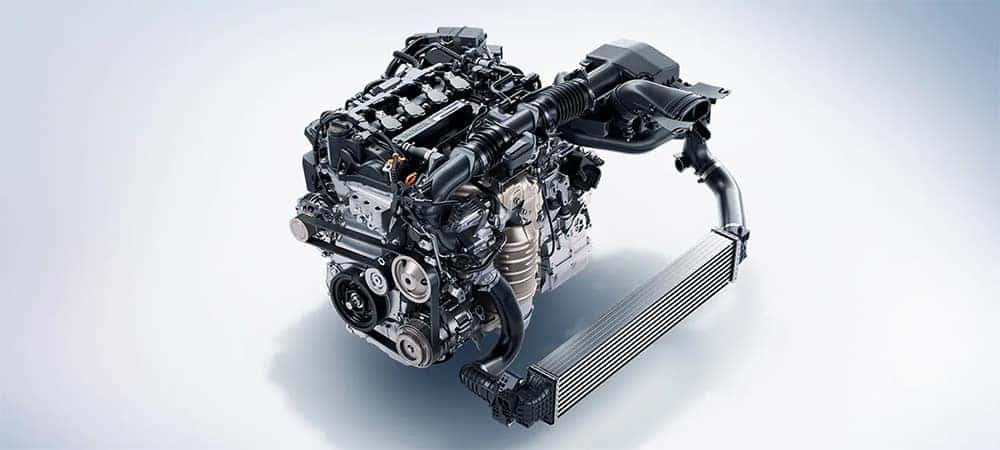 Honda Accord Fuel Economy
Remember when you needed to choose between spirited performance and family-friendly efficiency scores? The Honda Accord has helped rid the buying process of that obnoxious conundrum by equipping several state-of-the-art transmission systems to refine as much power as possible from every drop of fuel.
Options for the 2019 Honda Accord include: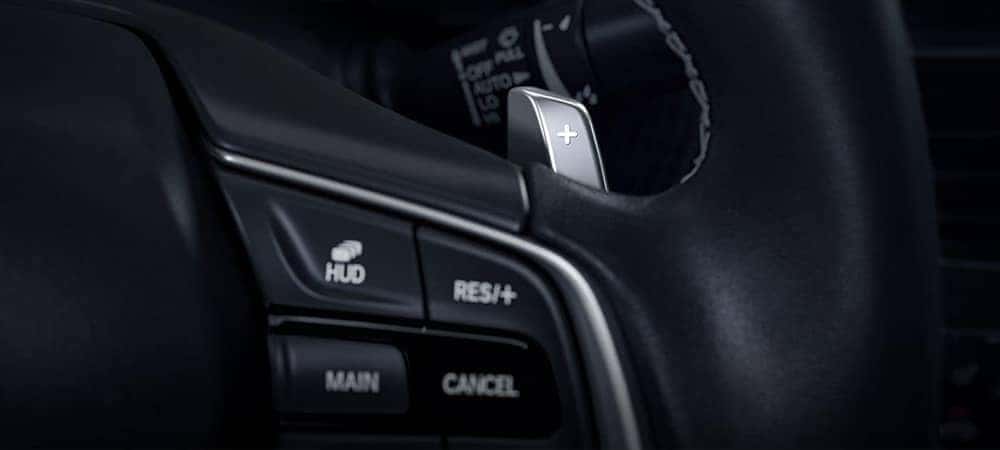 6-Speed Manual Transmission (6MT): Quick-shifting 6-speed manual comes as standard for those who prefer more direct control over their drive.

Continuously Variable Transmission (CVT) with Sport Mode: The innovative CVT system constantly adjusts transmission ratios to deliver peerless performance across all driving conditions without any need for gear shifts.

10-Speed Automatic Transmission (10AT): Fitted with paddle shifters for direct upshifting and downshifting, the available 10-speed transmission provides pitch-perfect performance whether crawling through city traffic or changing into the fast lane.
You'll even get an Eco Assist™ System with all Honda Accord trim levels that monitors how your driving behavior is affecting fuel consumption. Over time, it can coach you into a more fuel-friendly driving style.
2019 Honda Accord fuel efficiency ratings have not yet come in, but critics predict strong results.
Honda Accord Performance Features
Feeling the powerful thrum of your Honda Accord engine as you dominate everything from city street to interstate highway can give the impression that raw power is all that matters.
In reality, a wide selection of performance features are responsible for sharpening your ride.
MacPherson Suspension: Strut front suspension and multi-link rear suspension keep your ride smooth as silk across varying surfaces.

Adaptive Damper System: Provides an ultra-relaxed driving experience by actively controlling suspension action.

3 Mode Drive System: Shift between ECON, Sport, and Normal drive models to adjust performance around efficiency, performance, or a blend of the two.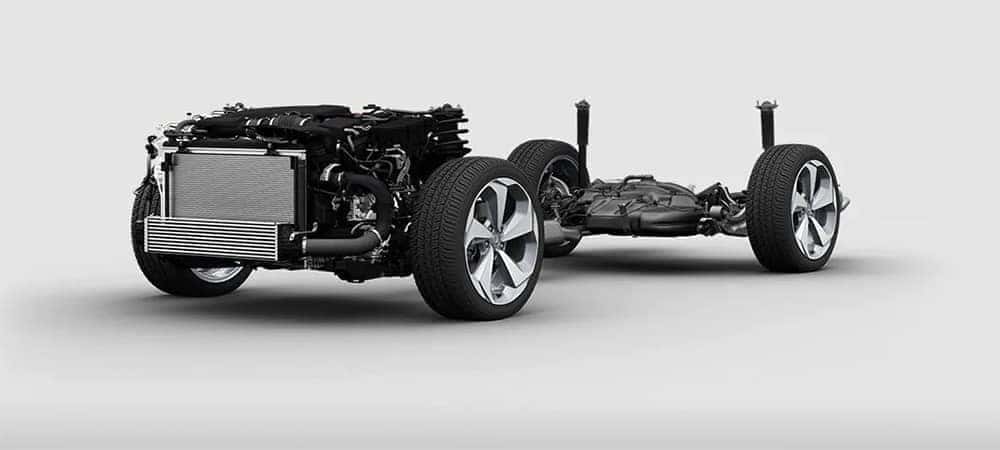 Honda Accord Active Safety Features
The Honda Accord has always attracted praise for its cutting-edge safety technology, and the 2019 Honda Accord lives up to that reputation with a strong selection of active safety features, including: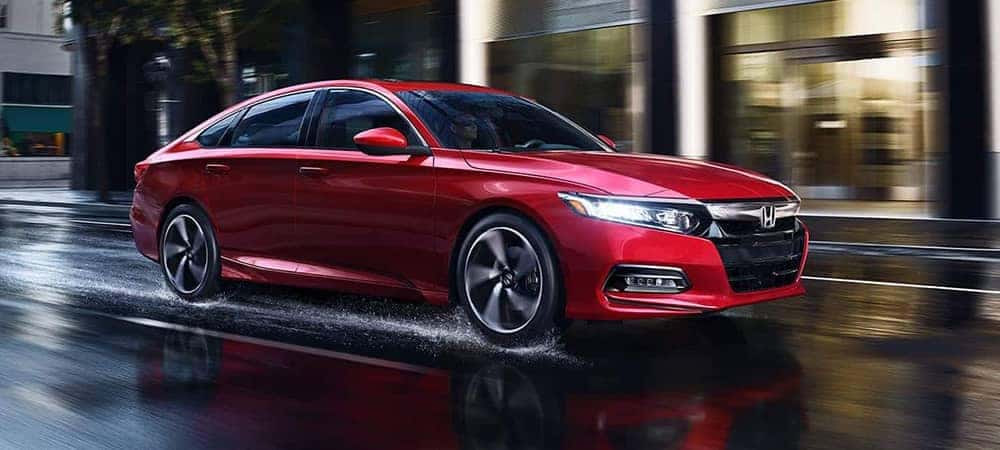 Vehicle Stability Assist™ (VSA®) with Traction Control

Anti-Lock Braking System (ABS)

Electronic Brake Distribution (EBD)

Brake Assist

Tire Pressure Monitoring System (TPMS)
Those features do more than keep you from harm. They're responsible for helping you maintain control of your vehicle at all times, which is why performance feels sharper and more responsive when you have them on your side.