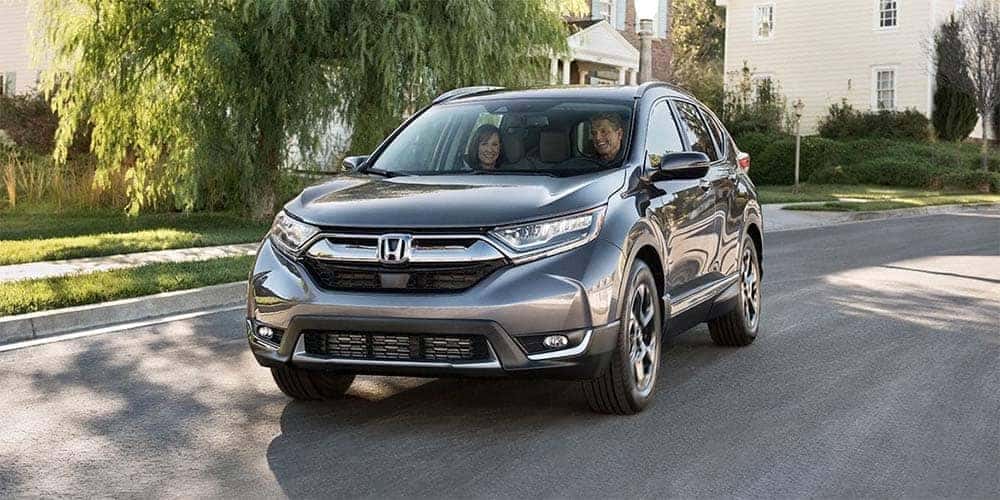 Currently ranked first among Compact SUVs, SUVs with 2 Rows, and Crossover SUVs by US News and World Report, the Honda CR-V is plainly no stranger to success – in fact, it's a top-selling vehicle that helped kickstart the crossover segment.
But throughout its life, the Honda CR-V has had the Toyota RAV4 nipping at its heels. That's why Car and Driver just pit the two head-to-head in their Honda CR-V versus Toyota RAV4 showdown.
Which one do you think comes out ahead?
Car and Driver Names the Honda CR-V Their Best Compact SUV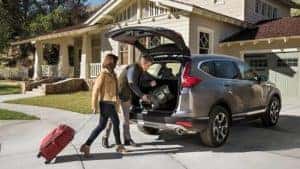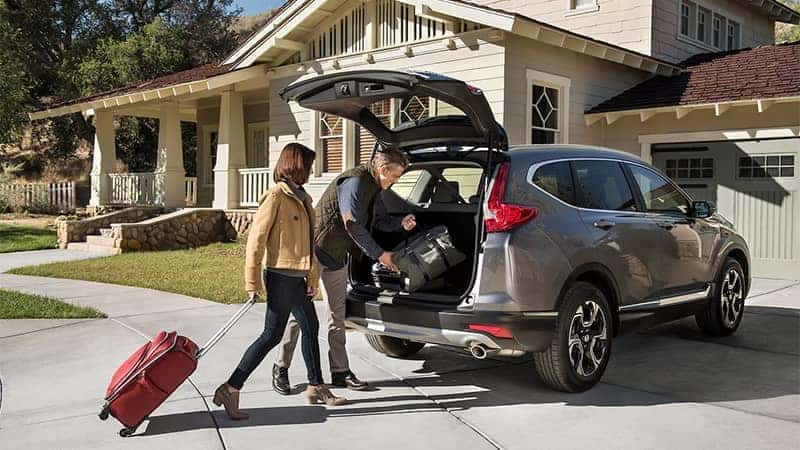 As summed up by Car and Driver themselves: ""Honda and Toyota remain key players in the compact-crossover game they started more than 20 years ago, making it high time we pick our favorite among the two."
While noting that both are "easy to drive and easy to live with … thanks to their versatile interiors and user-friendly personalities", the Honda CR-V easily emerged as their top model.
Here's how that happened.
Interior Space: "the Honda makes better use of its space than the Toyota does. Its rear seat feels more spacious both for two and three passengers, with a wider bottom cushion, more legroom, and more comfortable padding."
Cargo Convenience: "Loading cargo also is a bit easier in the CR-V due to its load floor having a 1.2-inch lower lift over height."
Tech Features: "[The Honda CR-V] offers both Apple CarPlay and Android Auto smartphone mirroring, while the Toyota will only play nice with your iPhone."
Performance: "Despite the Toyota's larger and more powerful engine … the CR-V outperformed it in our acceleration testing, reaching 60 mph in 7.4 seconds versus the RAV4's 8.1-second effort".
Value: "In this matchup, the Honda simply provides a better value".
The final verdict?
"The Honda provides more space, better engine performance, and plenty of features, all for less money than the Toyota. That's a winning formula as much today as it was when the CR-V first hit the scene more than 20 years ago."
Come Give Us Your Own 2019 Honda CR-V Review by Visiting a Milwaukee Showroom
While it's always great to see the Honda CR-V attracting praise from top industry critics, the opinion we really care about is yours. To test drive the Honda CR-V for yourself and let us know what you think, feel free to visit any Greater Milwaukee Honda Dealers showroom. To find out more about the Honda AWD lineup or current specials, simply contact us today.