An Innovative Magic Seat Makes the Most of 2019 Honda HR-V Cargo Space
An Innovative Magic Seat Makes the Most
of 2019 Honda HR-V Cargo Space
2019 Honda HR-V cargo space comes in at the top of its class thanks to flexible cabin configurations and expert Honda design philosophy. Whether you need space for your weekly shop or room for all the luggage of a family vacation, the Honda HR-V opens up to take everything you could want to bring along.
Highlights include:
Up to 58.8 Cubic Feet of Cargo Space
60/40 Split Folding 2nd-Row Magic Seat®
Cargo Liner
Cargo Organizer
Ski/Snowboard Attachment
Honda HR-V Cargo Dimensions
The Honda HR-V offers up to 24.3 cubic feet of cargo space behind the 2nd row and 58.8 cubic feet behind the 1st row. If those figures sound impressive in isolation, they look phenomenal when compared against the competition:
Toyota C-HR: Up to 19 cubic feet behind the 2nd row or 36.4 cubic behind the 1st.

Mazda CX-3: Up to 12.4 cubic feet behind the 2nd row or 44.5 cubic behind the 1st.

Ford EcoSport: Up to 20.9 cubic feet behind the 2nd row or 50 cubic behind the 1st.

Jeep Renegade: Up to 18.5 cubic feet behind the 2nd row or 50.8 cubic behind the 1st.
This might be a subcompact crossover, but intelligent design choices and Honda knowhow have ensured you don't need to put up with subcompact dimensions. You'll also find cargo area tie-down anchors to secure larger items and a cargo area light for convenient illumination.
Smaller cargo solutions found across the cabin include: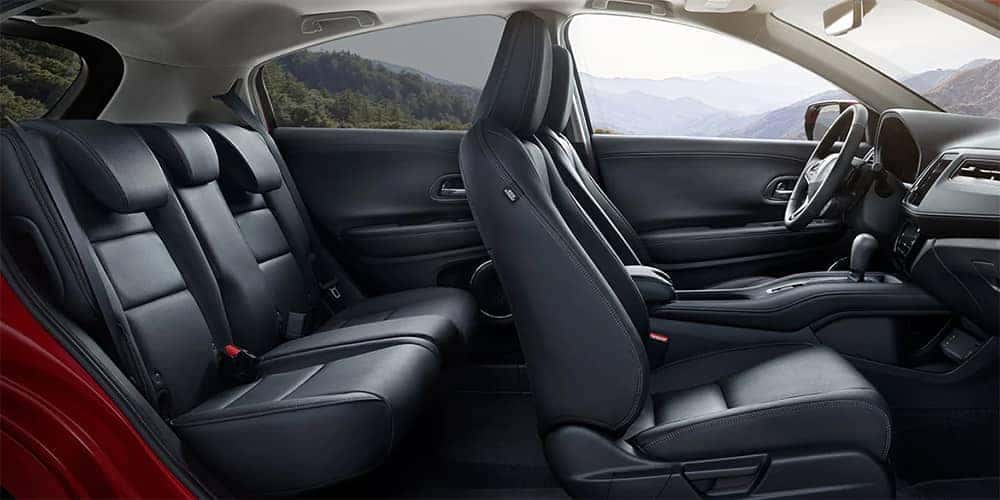 High-Deck Center Console with Sliding Armrest and Storage Compartment

Beverage Holders

Passenger-Side Seatback Pocket

Driver-Side Garment Hook

Front and Rear Door-Pocket Storage Bins
Honda HR-V Cabin Versatility
The Honda HR-V could advertise noting more than its class-leading cargo dimensions and still be considered the most practical model in the subcompact crossover class, but those dimensions are really just the tip of the iceberg.
Honda knows that what you do with that space matters just as much as providing it in the first place, so they've equipped each model with a 60/40 split folding 2nd-Row Magic Seat® that lets you enter several different cabin configurations:
Utility Mode: Fold down the entire rear row to make full use of available cargo space.
Tall Mode: Drop down one of the rear seat cushions to provide almost 4 feet of vertical space in which to stand taller items that need to be kept upright.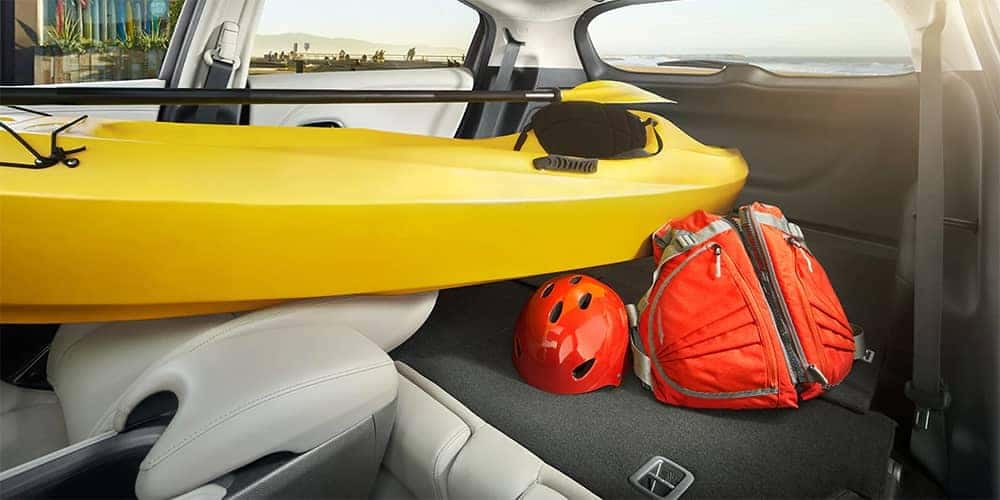 Long Mode: Fold down part or all of the Magic Seat and your front-passenger seat to slide items up to 8 feet long across the entire cabin.
Honda HR-V Accessories – Interior
Cargo Liner: Protects your entire cargo area, including the backs of the 2nd-row seats, from everyday wear and tear.
Cargo Net: Suspend the Cargo Net across your storage area to keep loose items secure and shopping bags upright.

Cargo Organizer: Sturdy canvas divides cargo space and folds down easily when not in use.

Cargo Tray: Protect the cargo area floor with high-quality molded plastic that perfectly matches the Honda HR-V's interior contours.

Hard Cargo Cover: Keep items in the back out of view and protected from UV rays.

Rear Seat Back Protector: High-quality molded plastic protects the back of the seat when it's folded down and used to hold longer items.

Rear Seat Covers: Machine-washable covers protect rear seats from wear and tear.

Cargo Cover: Protects your cargo from prying eyes and UV rays while remaining flexible enough to provide easy access.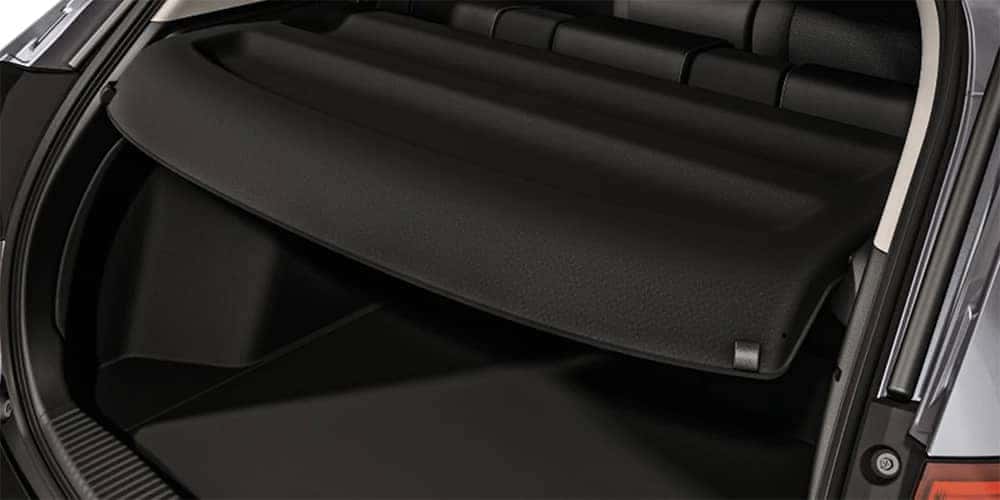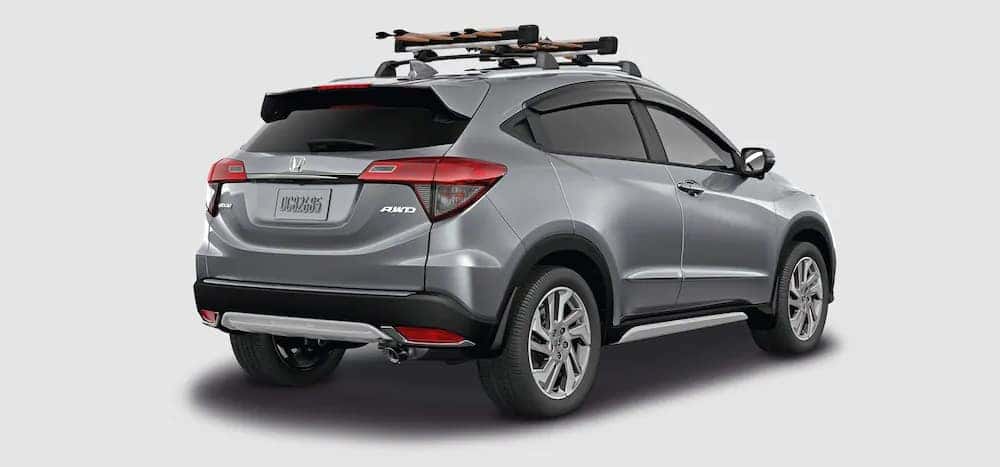 Honda HR-V Accessories – Exterior
Cross Bars: Fits with your roof rails to provide a 165-lb maximum-load capacity for handling extra cargo.

Roof Basket: The low-profile Roof Basket holds up to 150 lbs. without impacting airflow.

Short Roof Box: Provides 13 cubic feet of lockable storage space with a dual-side opening for easy access.

Ski/Snowboard Attachment: Holds six pairs of skis or four snowboards securely in place. Oversized push buttons work well when you're wearing thick winter gloves.