10 Things To Do To Maintain Your Honda Car this Fall
Published: 09-13-2023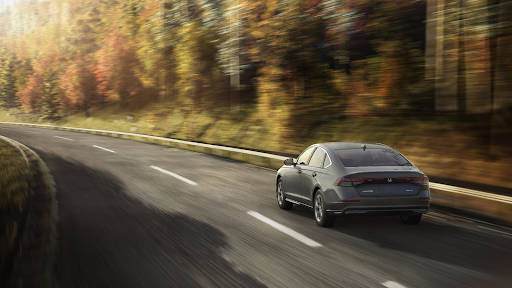 Your Greater Milwaukee Honda Dealers has everything Honda drivers need to ensure that their Civics, CR-Vs, and other Honda models are ready for the upcoming fall and winter months.
It's essential to ensure that your Honda has received the service it needs to stay running smoothly, no matter the conditions on the road. As the seasons change, each Honda model experiences different forms of wear and tear.
Whether it's routine maintenance or a complete repair, you want to take your car where you can receive the best service possible from experienced Honda technicians. Honda dealerships offer a variety of services from a skilled team, including preventative seasonal maintenance.
Recommended Seasonal Services
At your Honda dealers in the Milwaukee area, we recommend scheduling the following services and inspections before the freezing winter temperatures arrive:
Tire tread inspection
Tire rotation
Oil change
Battery testing
Windshield wiper replacement
Air conditioning/heating unit inspection
Brake inspections and maintenance
Engine check
Cracked glass replacement
Interior cleaning and restoration
As Wisconsin experiences drastic weather changes, it's wise to prepare your vehicle before the roads freeze over. Greater Milwaukee Honda Dealers offer a comprehensive maintenance package for all Honda models, ensuring that your car is in top shape and ready to tackle any weather condition. Ask your local dealer about the Honda Service Pass to learn more!
Choosing a Honda dealership also means that you're getting genuine Honda parts. These parts are specifically designed for your vehicle so that it runs at peak efficiency. Using aftermarket parts may seem like a cost-effective solution, but it can end up costing drivers more in the long run if they're the wrong size or made from cheap materials.
Visit Your Local Greater Milwaukee Honda Dealers
Our team offers a range of services in addition to the ones mentioned above, all performed by certified technicians using genuine Honda parts. Don't wait until your car breaks down, take it in for seasonal maintenance today and hit the road with a new peace of mind.
Visit the Greater Milwaukee Honda Dealers to learn more about our available services, schedule an appointment, or view the latest Honda models.