What Does Honda Tire Service Include at Our Greater Milwaukee Honda Dealers?
Published: 12-30-2022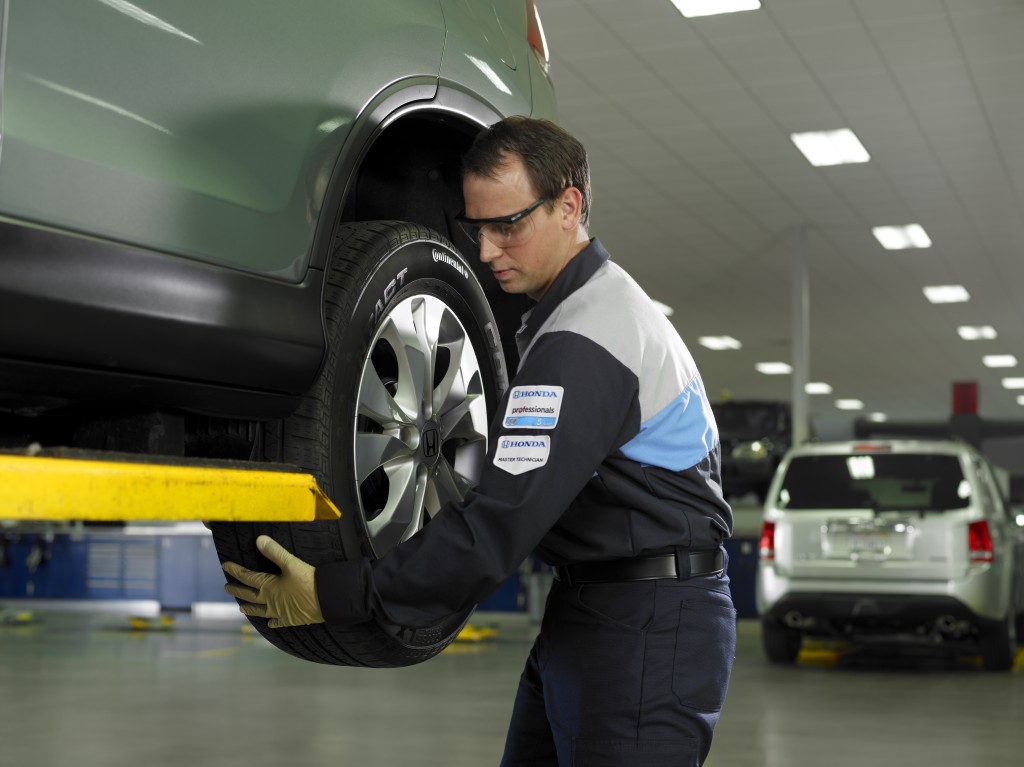 Honda has your back if you want to buy new tires, fix a tire, or need tire rotation and balance. Honda's expert team of Honda tire service technicians will take care of your vehicle and ensure it is ready for your next adventure!
Honda Tire Services at Our Car Dealerships in Milwaukee
At our Honda service centers, we offer you a variety of tire-related services, including:
Tire Rotation

Tire Balancing

Tire Replacement

Tread Wear Inspection

Flat Tire Repair

Tire Maintenance & Service
Importance of Tire Service
Getting your tires serviced is very important! When you drive, your tires wear a certain way depending on the roads you go on, the weather, and other factors. Tire service should be routine because the tires likely need it even if you don't visibly see an issue. Rotating tires between the front and rear a couple of times a year is ideal, and your Honda vehicle owner's manual will recommend a rotation scheme specific to your vehicle!
Tire & Wheel Protection Plan
Honda recommends that you get protected by our high-quality Allstate Tire & Wheel Protection plan coverage. Under a tire protection plan, you can drive with confidence. You will receive comprehensive coverage for any of the following events:
Roadside assistance

Rental car coverage

Flat tire repair

Tire replacement

Wheel repair or replacement

There are many benefits to this protection plan, including the following:

Saving you from significant, unexpected out-of-pocket expenses

No deductible

No limit on the number of occurrences

Roadside Assistance through Allstate Motor Club
Schedule a Tire Service Appointment Today at Your Local Greater Milwaukee Honda Dealer
Stay safe and get your tires serviced! You can schedule an appointment online at your local Greater Milwaukee Honda Dealer's site or call today! Book your tire service so you can embark on your next adventure smoothly.