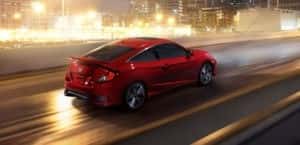 Drivers in the Metro Milwaukee area want an affordable sports car that has it all! Those who've been searching for the best mid-level performance car have almost certainly considered the 2017 Volkswagen Golf GTI, the 2018 Hyundai Elantra Sport, and the 2017 Honda Civic Si, and it's not hard to see what makes these options so attractive. After all, each possesses a manual transmission, a 4-cylinder engine, around 200 hp, and plenty of passenger space. However, once we look past the basics, it's clear that the Civic Si Sedan and the Civic Si Coupe are capable of performing at a level that their competitors can't match! Even the writers at Motor Trend agree that the turbocharged Civic Si is a force to be reckoned with.
The Civic Si Has What You Need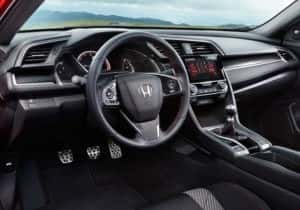 Although the 2017 Golf GTI, the 2018 Elantra Sport, and the 2017 Honda Civic Si may all seem similar at first glance, in fact, only the Si comes equipped with all the features you'll need to feel at home on the road. Drivers who choose the Volkswagen Golf GTI will miss out on the Civic Si's dual-zone automatic climate control, remote trunk release, a power moonroof, and automatic headlights. Those who opt instead for the Elantra Sport will have to forgo the Si's limited slip differential, hill start assist technology, and fog lights!
What's more, the Civic Si easily wins out against its competitors in terms of gas mileage. In the city, the Golf GTI and the Elantra Sport get just 24 mpg and 22 mpg, respectively, while the Civic Si gets an EPA-estimated 28 mpg!* The latter is no less dominant on the highway, where Civic Si drivers will enjoy an EPA-estimated 38 mpg,* compared to the Golf GTI's 34 mpg and the Elantra Sport's 30. When we take their fuel economy into account, it's clear that the Civic Si takes the lead in the realm of affordability.
Test Drive the Civic Si!
Once you've had the chance to get behind the wheel of the 2017 Honda Civic Si, you'll see why more and more drivers consider it the best mid-level performance car. Other affordable sports cars like the Golf GTI and the Elantra Sport simply don't have what it takes to keep up! Contact us to learn more about our current offers and financing options, and while you're at it, be sure to schedule a test drive! Visit any of our easy-to-reach Metro Milwaukee Honda Dealers locations to get started.