Drivers shopping for a hatchback know the value of cargo space. But which hatchbacks on the road offer drivers the most room for cargo? Among the competition, the 2018 Honda Fit has a larger maximum cargo space, a more versatile interior to accommodate different-sized items, and more space for passengers, too. We compare some of the top hatchbacks on the road:
2018 Honda Fit
2018 Chevrolet Sonic Hatchback
2018 Ford Fiesta Hatchback
2018 Toyota Yaris 5-Door
Maximum Cargo Space
The Honda Fit boasts a versatile interior that can fold the second row of seats down completely flat to create a huge space for cargo, significantly more than other hatchbacks on the road. Despite its small stature from the exterior, you can fit everything you need inside the Fit. Here's how maximum cargo space stacks up among these models:
Honda Fit – 52.7 cubic feet
Chevrolet Sonic – 47.7 cubic feet
Ford Fiesta – 25.4 cubic feet
Toyota Yaris – N/A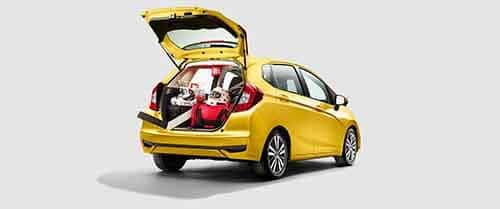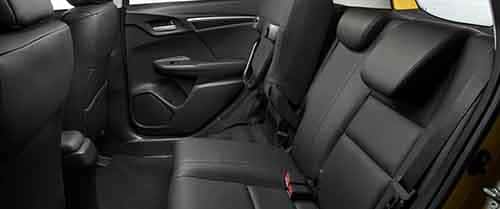 Passenger Volume
The Honda Fit also offers more passenger space inside than its competitors, ensuring even the tallest passengers have enough leg and headroom. Passenger volume breaks down this way:
Honda Fit – 95.7 cubic feet
Chevrolet Sonic – 90.6 cubic feet
Ford Fiesta – 85.1 cubic feet
Toyota Yaris – 85.1 cubic feet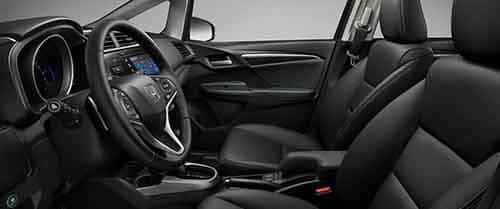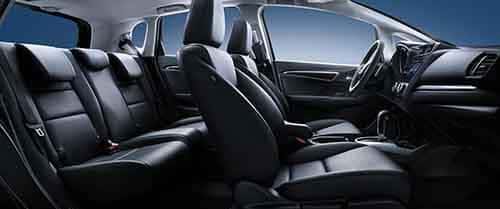 Second-Row Versatility
The second row of the Honda Fit is a versatile Magic Seat that can fold flat, recline, and flip up at a 60/40 split. It allows for myriad seating and cargo configurations to accommodate everyone and everything you need on your journey. The Magic Seat can be arranged in four distinct modes:
Utility Mode – For the most cargo space, fold down the entire second row completely flat to balloon the cargo space to 52.7 cubic feet.
Tall Mode – For tall, upright cargo items, flip the second-row seat up to reveal floor space and accommodate items up to 4 feet tall.
Long Mode – Fold down the second row and recline the front passenger's seat for a flat cargo space that reaches from the glove box to the rear hatchback. Great for long items such as skis or even a surfboard.
Refresh Mode – Recline the front seats all the way back to create a horizontal lounge with the second row.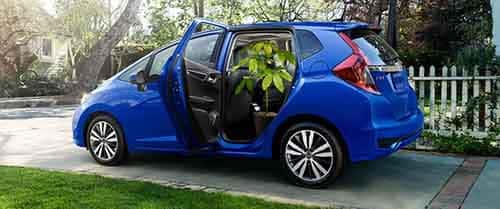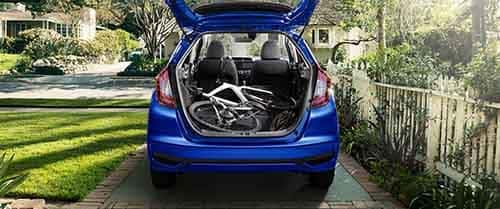 Test Drive Today
Find out more information on the 2018 Honda Fit by contacting us or visiting your nearest Metro Milwaukee Honda Dealer. Explore current offers and financing options, and then experience the spacious Honda Fit with a test drive today.