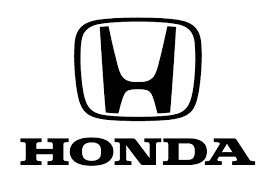 The popular Honda brand is certainly no stranger to awards, and this outstanding brand recently added another feather to its cap: the Kelley Blue Book 2017 Best Value Brand award.* This award recognizes Honda's excellence in providing standout vehicles that are not only affordable but boast fantastic resale value to further benefit owners when they decide it's time to sell.
About the Award
Each year, the Strategic Insights team at Kelley Blue Book conducts surveys, picking the brains of thousands of KBB.com online visitors to gauge their perceptions about various automotive brands. The data collected from this continuous Brand Watch study leads to the selection of the year's Brand Image Award Winners, including Best Overall Brand, Best Performance Brand, Most Trusted Brand, and more.
The Brand Image Awards are given to 13 winners in seven categories and honor the exceptional achievements of automakers in creating and sustaining brands that inspire enthusiasm among new-vehicle shoppers. The winning trophies are given to each triumphant winner at the annual New York Auto Show.
Honda's Big Win
For 2017, Honda claimed top honors in the "Best Value Brand" category of the Brand Image Awards, being recognized for the outstanding mixture of reliability, refinement, and unmatched resale value offered among Honda models.
Honda vehicles are consistently ranked among the best-selling and best-reviewed vehicles within their segments, evidencing their impressive popularity among drivers.
In naming Honda as a "Best Value Brand," Kelley Blue Book recognizes the automaker's automobiles as being more than merely good cars offered at fair prices; they provide outstanding residual value that keeps more green in a driver's pocket when the time comes to sell.
Honda's current lineup of vehicles includes the following nameplates:
Honda Accord
Honda Accord Hybrid
Honda CR-V
Honda HR-V
Honda Fit
Honda Odyssey
Honda Pilot
Honda Ridgeline
Honda Clarity Fuel Cell
Meet the Winners
Drivers can get more closely acquainted with these winning 2017 Honda models at any Metro Milwaukee Honda Dealers location. Come in and visit us or contact us today to learn more about these outstanding Honda vehicles and for help obtaining financing on the model you like best. A friendly, knowledgeable member of our team stands by to make you a great deal!