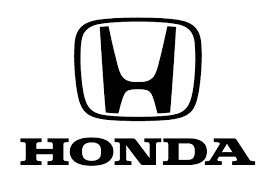 For Milwaukee drivers, Honda has some exciting news to share. Debuting at the 2017 Chicago Auto Show was the brand-new 2018 Honda Odyssey minivan as well as the Project 2&4, a motorcycle-powered concept car. These two vehicle debuts show Honda's range and commitment to pressing the envelope, thinking outside the box, and implementing truly innovative designs. The results are awe-inspiring, with the Odyssey seeing new upgrades in features and safety and Project 2&4 displaying what Honda is capable of.
About the Chicago Auto Show
For these two vehicles to be unveiled at the historic Chicago Auto Show is a great honor. The Chicago Auto Show began in 1901 and is the largest auto show in North America, having been held more times than any other auto show on the continent.
The 2018 Honda Odyssey
Building upon the success of the 2017 Honda Odyssey, the 2018 Honda Odyssey adds even more power, earning up to 280 hp. It is in a front-wheel drive configuration and is paired with a 9-speed automatic transmission with an available 10-speed transmission as an option based on preference.
Features and Equipment
Features inside the Odyssey are geared toward making life with a minivan easier for the whole family. You'll find a built-in vacuum, able to clean up all kinds of messes quickly and easily. Other features include tri-zone climate control, Pandora Internet Radio, wireless-device charging, in-car WiFi hot spot, infotainment system, adaptive cruise control, and much more.
Safety
Safety is the Odyssey's top priority from the engineering to the air bags to the driving aids that help drivers drive better and safer on the road. The new 2018 Odyssey sees new available front-knee airbags to add to the suite of airbags carried over from the 2017 model. Driving aid technology systems include:
Collision Mitigation System
Lane Keeping Assist
Rear Cross Traffic Monitor
Road Departure Mitigation
Blind Spot Monitor
Project 2&4
This four-wheel, single-seat vehicle is powered by a 999-cubic-centimeter motorcycle engine that gets plenty of power at 212 hp and 87 lb-ft of torque. Light as a bike, it was designed to cruise down public roads and is sure to turn heads with an open cockpit and a floating seat. It's Honda's contribution to power, design, engineering, and innovation on full display.
Find out More
Learn more about both the upcoming 2018 Honda Odyssey and Project 2&4 by visiting any Metro Milwaukee Honda Dealer today. While you're at it, take some time to explore the currently available models on our lots. You may just find the right vehicle for you.