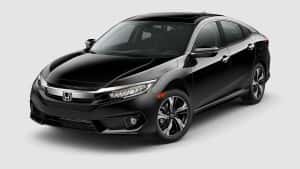 Most drivers in the Milwaukee area are already aware that Honda's cars are some of the longest-lasting, most reliable vehicles on the road today. We think that Honda's great reputation speaks for itself, but those who aren't yet convinced now have even more reason to place their trust in this manufacturer. A recent report by iSeeCars.com has just determined that the engineers and designers at Honda have produced a fleet of cars that will last for years and years after you've driven them off the lot! This manufacturer's top performers were the Honda Accord, the Honda Odyssey, and the Honda Civic, all of which ranked among the top 10 most durable vehicles once bulky trucks and SUVs were excluded from the rankings.
Long-Lasting Options: Honda Accord, Honda Odyssey, Honda Civic
The folks at Honda put their heart and soul into every model they offer, and no manufacturer produces a more compelling set of family vehicles. Whether you're on your own or riding with precious cargo, you'll find plenty to get excited about in the Honda Accord. The latter offers a unique mixture of sensible, down-to-earth engineering and luxurious creature comforts that have made it a favorite with drivers everywhere. Those who need a little more space will love the open, airy, and exceptionally well-appointed interior of the 2018 Honda Odyssey, which tended to last just as long as the Accord in the analysis performed by the writers at iSeeCars. Although both the Accord and the Odyssey have plenty of strong points, drivers who want to enjoy class-leading efficiency when they're on the road will find it easiest to get excited about the Honda Civic.
Get Behind the Wheel of a Honda!
Contact an expert at any of our Metro Milwaukee Honda Dealers locations to learn more about Honda's longest-lasting cars! Our current offers and financing options make these reliable, invigorating vehicles even easier to own, and folks who take their favorite for a test drive are sure to love how they feel behind the wheel. Come visit us today!