Honda vehicles have earned a reputation for being powerful, hardworking, and all-around great cars. Once getting behind the wheel of your very own, you'll want to make sure to follow Honda's general maintenance guidelines to ensure everything stays in tip-top shape. Check out the schedule breakdown below.
Don't Stress Over Maintenance
Honda maintenance schedules are split up by weather conditions, but many American drivers are able to follow the Normal Conditions schedule for their vehicle. The following chart will cover the contents of each of the three maintenance groups (A, B, and C) to give you a better understanding of what exactly needs to be done when the guide directs you to a certain group. Take a peek:
Group A
Group B
Group C

Replace engine oil
Rotate tires

Replace engine oil filter
Inspect front and rear brakes
Check parking brake adjustment
Inspect tie rod ends, steering gearbox and boots
Inspect suspension components
Inspect driveshaft boots
Inspect brake hoses and lines
Check all fluid levels and condition of fluids; check for leaks
Inspect cooling system hoses and connections
Inspect exhaust system
Inspect fuel lines and connections

Replace air cleaner element
Replace spark plugs
Inspect and adjust drive belts
Honda's maintenance schedule is organized by mileage markers. When drivers reach these mileage milestones, the list will tell you which of the three maintenance groups you need to have serviced. The table below shows both the required mileage and the recommended services.
| | |
| --- | --- |
| Mileage (in miles) | Service Groups to Perform |
| 7,500 | A |
| 15,000 | A, B |
| 22,500 | A |
| 30,000 | A,B,C |
| 37,500 | A |
| 45,000 | A,B |
| 52,000 | A |
| 60,000 | A,B,C |
| 67,500 | A |
| 75,000 | A,B |
| 82,500 | A |
| 90,000 | A,B,C |
| 97,500 | A |
| 105,000 | A,B |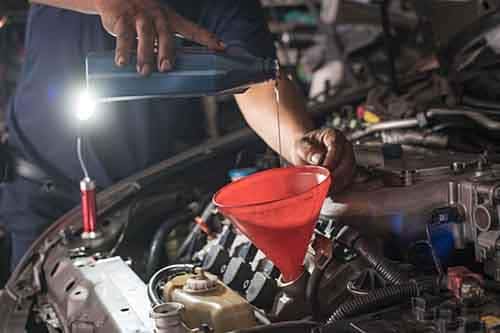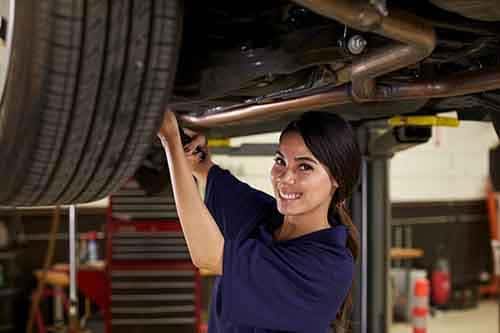 Keep Your Honda Running Smoothly
In addition to the Honda recommended maintenance schedule, there may also be other tasks you should complete at certain mileage markers as well—refer to your vehicle manual to see the specifics. Make sure all your vehicles parts are taken care of when you visit your Metro Milwaukee Honda Dealer with this guide. Feel free to also contact us online for any other inquiries.