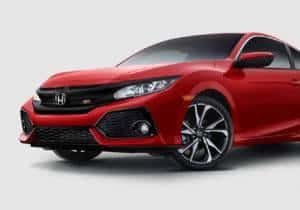 Honda's presence in the world of motorsports is nothing new, but if you haven't been paying attention recently, then you've missed a number of record-setting achievements and new developments. The engineers at Honda have always prided themselves on their willingness to innovate, and most Milwaukee area drivers know that the leading performance specs offered by Honda's lineup are the record of decades of boundary-pushing adventures on racetracks around the world.
This year, Honda's new "Racing at Heart" Campaign is drawing more attention to this manufacturer's history, and renewing speculation about the future of the company. Get a sense of what to expect from Honda by reading on below, where we detail a few of Honda's most exciting consumer vehicles and engineering achievements.
The Future Has Arrived
Each and every one of Honda's vehicles contains some racing DNA, but a few of Honda's most recent creations require a special mention. The 2017 Honda Ridgeline—already celebrated for its durability, fuel economy, and exceptional array of standard features—is now being offered in a build designed specifically for desert racing, and you won't believe what it can do once it gets moving.
No less impressively, the 2017 Honda Civic Si Coupe has been included in this year's Red Bull Global Rallycross Competition, and you can take it for a test drive today if you're eager to see what it can do. What's more, the Civic Type R is set to make a triumphant return in 2018, as it's just set a new speed record for FWD cars on the famous Nürburgring racetrack. All of these achievements go hand in hand with Takuma Soto's recent victory at the 101st Indy 500, where he drove one of the finest Honda machines ever made.
Take a Honda for a Test Drive!
If you like the sound of Honda's new "Racing at Heart" campaign, then you're sure to love how you feel behind the wheel of one of their new vehicles. Check out our current offers and financing options, and then visit one of our Milwaukee Area Honda Dealers to take your favorite Honda for a test drive!