2019 Honda Ridgeline Performance
Honda Ridgeline Power and Capacities
The engineers at Honda weren't playing around when they redesigned this one-of-a-kind pickup. Its ultra-stable unibody construction is animated by generous amounts of horsepower and torque, so you'll be able to enjoy every moment you spend behind the wheel. The Honda Ridgeline's towing capacity is a powerhouse with all but the most extreme scenarios, and according to the same Car and Driver review, its "1447-to-1580-pound payload capacity (depending on trim) is class competitive." We've detailed a few of the features that give the Ridgeline its edge: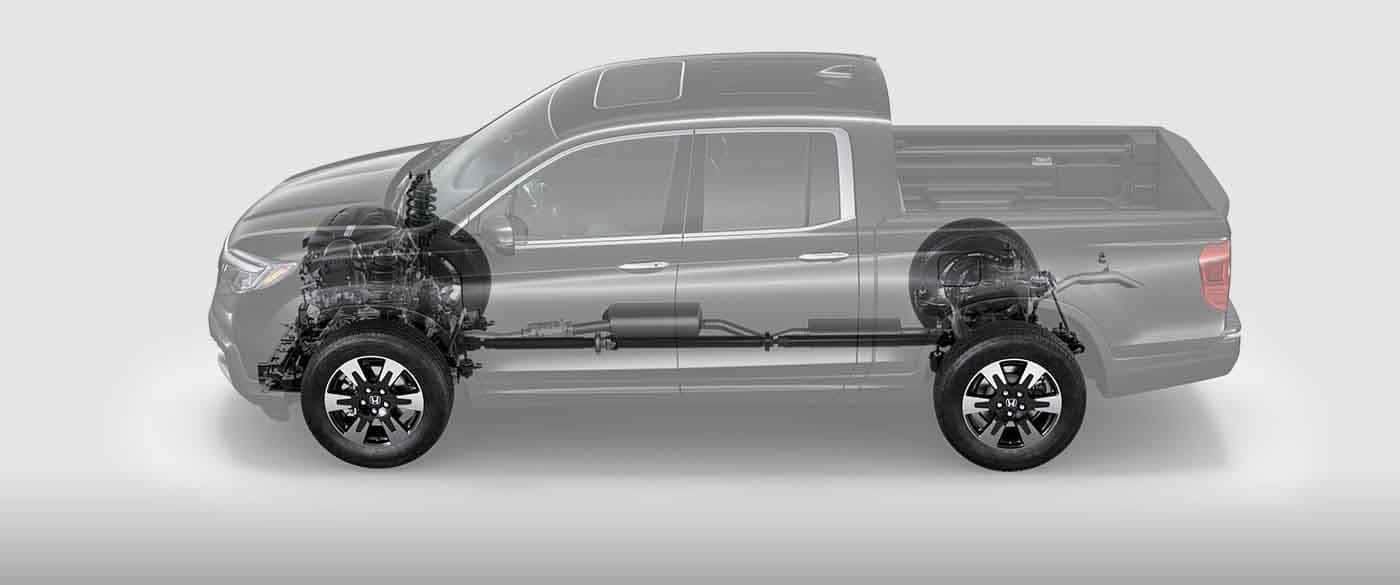 3.5-Liter V-6 Engine: Each Ridgeline trim level has been equipped with a 3.5-Liter V-6 engine that generates 280 hp at 6000 RPM. It's paired with a 24-Valve SOHC i-VTEC, and it utilizes direct fuel injection. The Active Control Engine Mount System ensures you'll always get the best possible performance.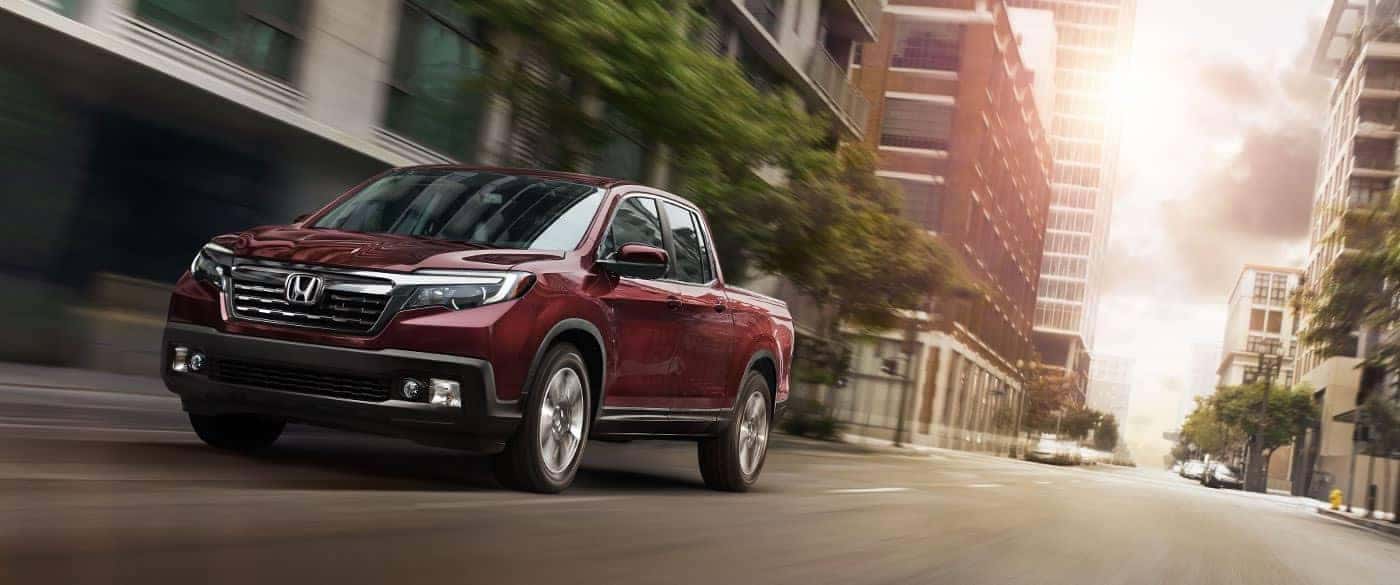 6-Speed Automatic Transmission: The Ridgeline is available with one six-speed transmission option, but its performance will always amaze. A heavy-duty transmission cooler is available on the Sport, RTL, and RTL-T trim levels, and it comes standard with the RTL-E and Black Edition upgrades.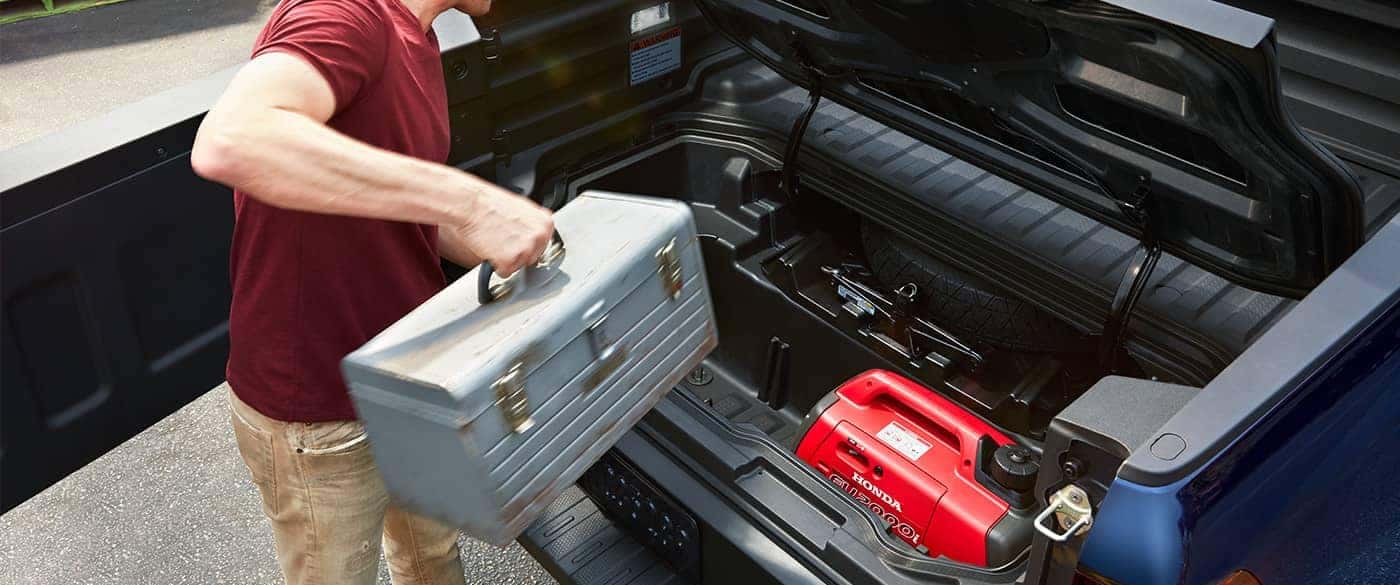 Truck Bed Design Features: Great performance isn't just about what's under the hood! Every Honda Ridgeline comes standard with a Dual Action Tailgate and a Lockable In-Bed Trunk, tools that make it easy for drivers to get the most out of this pickup's cargo space. With the tailgate locked and upright, the Ridgeline's bed measures 64 inches long by 60 inches wide (from wall to wall). Excluding the in-bed trunk's 7.3 cu. ft., the Ridgeline's bed can hold 33.9 cu. ft. of cargo.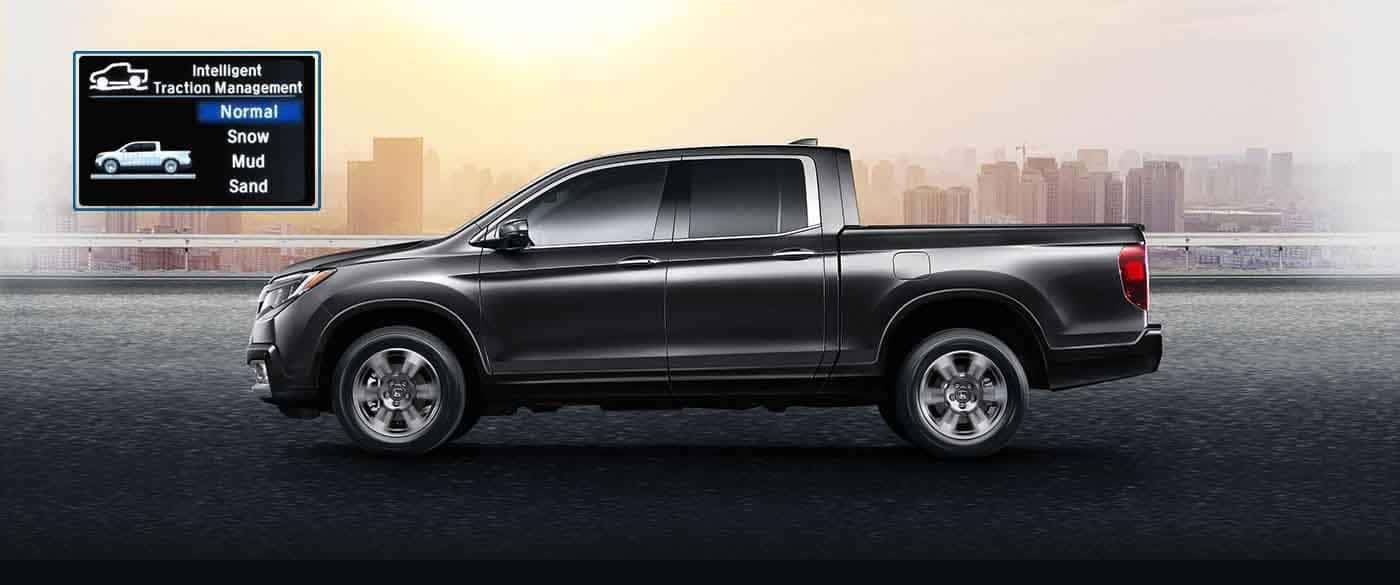 Intelligent Variable Torque Management AWD: Intelligent Variable Torque Management All-Wheel Drive (i-VTM4) instantly transfers torque to the wheels where it's needed most—before you begin to experience a loss of traction. This pickup's Intelligent Traction Management technology allows for improved performance in the snow. With I-VTM4 engaged, you'll also enjoy more control in the sand and the mud.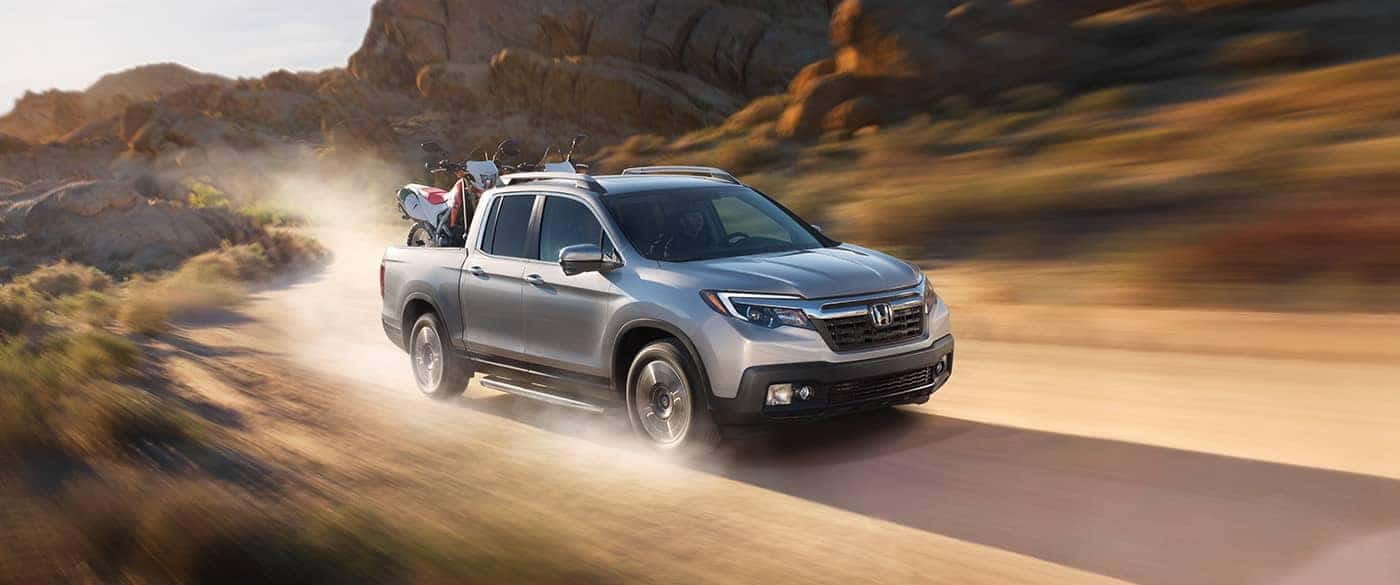 Vehicle Stability Assist with Traction Control: When you're rounding a curve or making a sharp turn, your Ridgeline's inside wheels will slow themselves automatically. This action helps keep you on the right path—and on all four wheels—no matter how much cargo you're transporting. Independent wheel control ensures a better grip.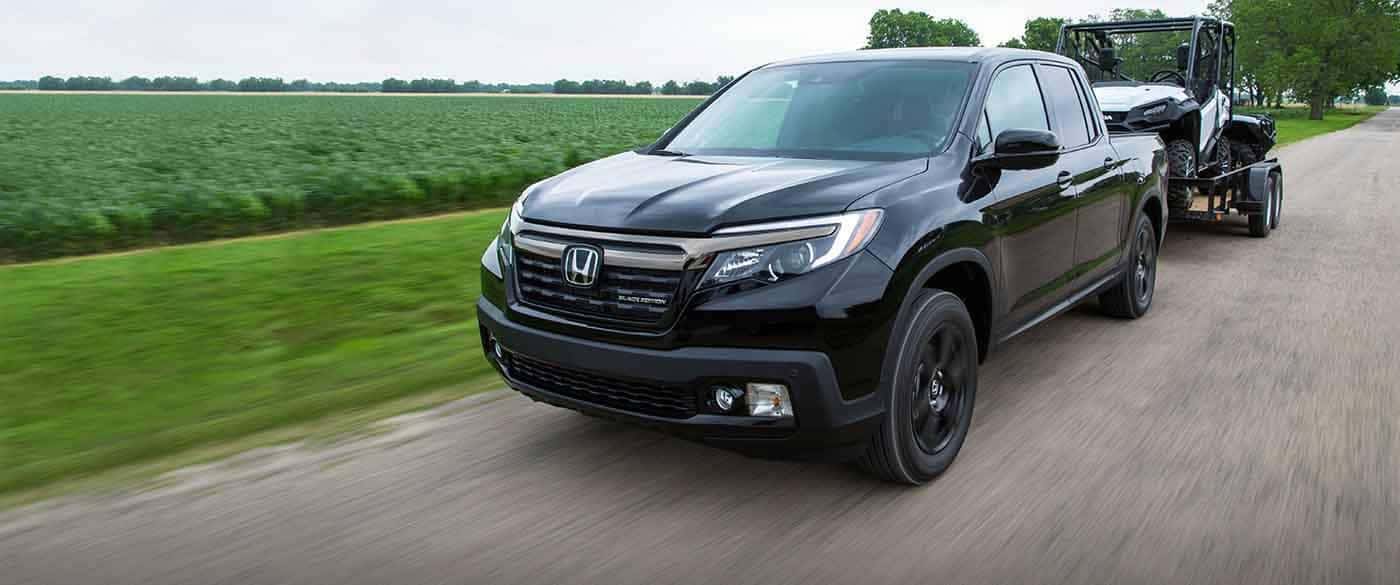 Towing in the Ridgeline: An Integrated Class III Trailer Hitch comes standard on every Ridgeline trim level, so even if you don't opt for a single upgrade you'll still be able to haul up to 3500 lbs.! Folks who choose All-Wheel Drive will increase their maximum towing capacity to 5000 lbs. Some full-size pickups can pull more weight, but the Ridgeline's ride quality ensures a superior towing experience.
2019 Honda Ridgeline Performance Specs
3500 lbs. (2WD) / 5000 lbs. (AWD)
Honda Ridgeline Fuel Economy
The Ridgeline's power isn't the only thing that sets it apart from rivals. As with the rest of Honda's lineup, the Honda Ridgeline's fuel economy makes it perfect for day-to-day driving. Variable Cylinder Management minimizes your fuel consumption when you're travelling on the highway, so whether you opt for 2WD or AWD, this pickup saves you money at the pump.