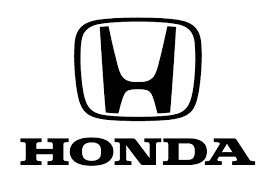 Drivers and critics alike are apt to compare the achievements of Honda and Toyota, Japan's celebrated automotive manufacturers, but a recent report from U.S. News and World Report has revealed that one of these brands stands head and shoulders above the other! Although the writer notes that both companies "offer vehicles that are very competitive with each other—and with the rest of the market—in terms of pricing, safety, reliability, and other objective factors," Honda wins out in the end. Anyone who has had the chance to drive a Honda knows how efficient, luxurious, and affordable the models in their fleet can be, and in category after category, Toyota's offering fell far short of the standards set by their competitor.
Victory for Honda
Just what is it that makes Honda's vehicles so special? Luckily for Milwaukee area drivers, this new analysis from U.S. News and World Report has made it easy to see where Toyota's cars lose out to those made by Honda. In fact, Honda won vs. Toyota in nine out of 12 categories, and of course, they also walked away with the overall prize. Honda was dominant in terms of safety, performance, interior design, and pricing, and what's more, their vehicles received higher rankings than Toyota's in nearly every segment.
Drivers on the lookout for a small car, a midsize car, a compact SUV, a subcompact SUV, or a minivan will find that Honda's offerings provide significant advantages over and above their competitors from Toyota. The writers at U.S. News sum up this competition appropriately: "Though Toyota makes for strong competition, Honda vehicles outperform Toyota's in almost every category and by almost every metric."
Experience a Honda Today
Toyota's vehicles have plenty to offer drivers, but even with all their strengths, Honda reigns supreme. Milwaukee area drivers will find even more to love when they take their favorite Honda car for a test drive! A wide variety of models are available today at our Metro Milwaukee Honda Dealers showrooms, and when you act fast, you'll be able to take advantage of current offers and financing options that Toyota can't hope to match.