Honda is consistently coming up with ways to make their vehicles safer and more secure. One of the ways in which they are able to accomplish this is by utilizing Honda unlock codes. These codes are only necessary after the vehicle battery has died or the radio/navigation system is removed–  which causes the device to stop working completely as a theft-deterrent measure. Stay with us to learn how to find and use these codes.
Finding the Unlock Codes
Finding the unlock codes for your devices is a simple procedure. In all, you will need four key pieces of information: the vehicle's VIN, the device serial number, a current phone number, and your zip code. The last two are self-explanatory, but let us briefly go over how to find the first two bits of information.
To find your VIN, a 17-digit code, you can simply look for etchings on certain areas of the vehicle that display the number or on documentation for the vehicle. Examples of where to find it include the base of the driver's side windshield, vehicle registration, and insurance card.
This step will vary depending on your vehicle model, but the easiest way to find it on most vehicles is as follows:
Turn the ignition to "ON."
Turn on the device and make sure it reads "code." If it doesn't say this, unplug the fuse and try again.
Turn off the device and then hold down the 1 and 6 buttons simultaneously to turn it back on.
The screen will display two different sets of numbers and letters. The first is the letter U followed by four digits; the second is the letter L followed by four digits. The eight digits (disregarding the letters) will be the eight-digit serial code.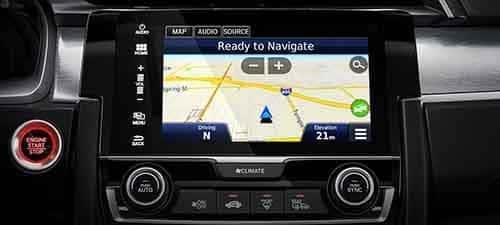 Unlock and Go!
Once you've found these pieces of information, all you need to do is visit the Honda code unlock website during business hours. If you find yourself needing extra assistance, you can always visit our service department at Metro Milwaukee Honda Dealers, and we'll be happy to help! You can also contact us online to set up an appointment in advance.