For some time now, Honda vehicles like the 2018 Honda Fit have been appearing with a handy feature called Magic Seats. The name itself sounds exciting, but a lot of people may be wondering exactly what makes them so magical. The Magic Seats fold as usual with a 60/40 split, but the seats also have the ability to create four versatile seating combinations to provide different interior configurations for your cargo-versus-passenger needs.
The Various Magic Modes
Alongside the 60/40-split fold-down capability, the 2018 Honda Fit also has four seating modes that provide versatile cargo space configurations.
Tall Mode
Fold the cushions of the rear seats upward in order to create a deeper well of space for storing taller items that won't sit on the regular cargo bed.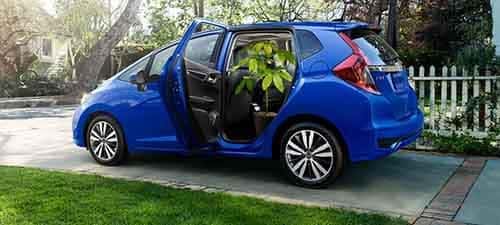 ---
Long Mode
In vehicles with Magic Seats, the front passenger seat has the ability to fold down to provide more room for longer cargo inside the vehicle, instead of resorting to carrying it on top of the vehicle.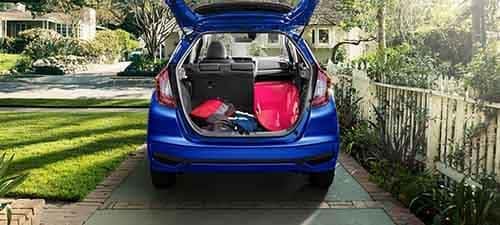 ---
Utility Mode
This mode helps to easily move the rear seats forward and lay them flat, opening up more space to accommodate larger items.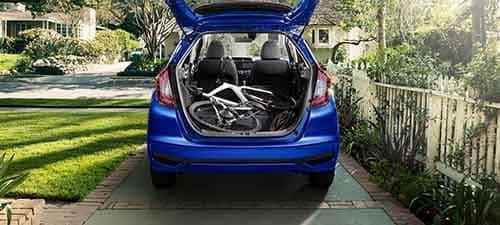 ---
Refresh Mode
This mode allows front-seat passengers to kick back and relax by removing the front headrests and reclining fully with ample legroom.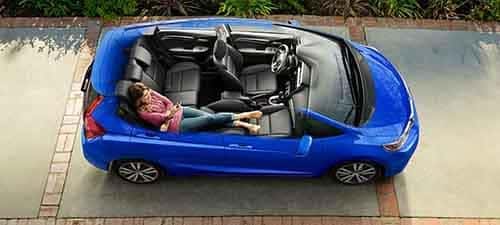 See the 2018 Honda Fit in Action Today
The 2018 Honda Fit may have a compact exterior, but that doesn't mean it can't provide drivers with the ample space they need. Explore more Honda models and exciting features by making a trip down to your local Metro Milwaukee Honda Dealers location today. You can also reach us online for more information regarding current offers and financing.