There's no denying that the 2018 Honda Fit is one of the most fuel-efficient hatchbacks in the world! When we compare the new Fit to its competitors, even those with a higher starting price can't hold a candle to this Honda's capabilities. Metro Milwaukee drivers on the hunt for a new subcompact can shop around all they like, but at the end of the day, the words of one writer at Car and Driver ring true: "amazingly flexible interior, an efficient powertrain, and agreeable pricing make the Fit an easy recommendation," and one of the most attractive models on the road today. Curious drivers can read on to get a sense of how the Fit measures up to some of its competitors.
The Fit vs. the Competition
The 2018 Honda Fit is priced at just $16,190 MSRP for LX 6MT models,* and when you choose this fuel-efficient hatchback, you'll continue to save  money at the pump long after you've driven it home from the dealership. Three of the Fit's most competitive challengers are the 2017 Chevrolet Sonic Hatchback, the 2017 Kia Soul Base, and the 2017 Nissan Versa Note S Plus.
With an EPA-estimated 33 mpg city, 40 mpg highway, and 36 mpg in combined settings,** the 2018 Fit LX CVT bests each of them in turn.
Drivers who choose the Sonic Hatchback will get just 24 mpg city, 34 mpg highway, and 28 mpg combined.
Those who opt for the Kia Soul Base will have to settle for even less, as it gets just 24 mpg city, 30 mpg highway, and 27 mpg in combined settings.
The Versa Note S Plus is, admittedly, the most competitive of the three, but even it falls short of the Fit's high standard. The Note S Plus offers 31 mpg city, 39 mpg highway, and 34 mpg combined. And the Fit's advantages over the Note S Plus don't end here. The Fit wins out over the Note in terms of horsepower, torque, and, by a wide margin, safety ratings!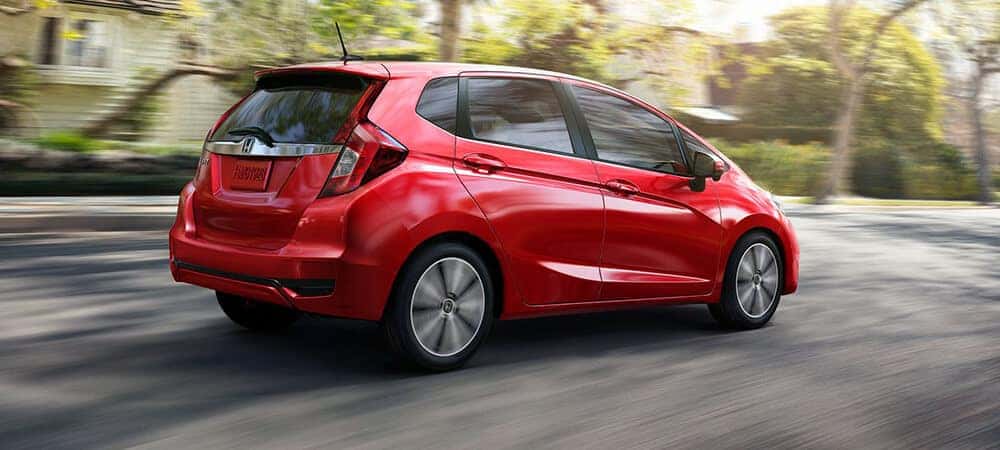 Take the Honda Fit for a Test Drive!
There's never been a better time to test drive one of the most fuel-efficient hatchbacks on the road today! Drivers can take the 2018 Honda Fit for a test drive by visiting their local Metro Milwaukee Honda Dealer. Contact us to learn more about our current offers and financing options.