Hybrid cars are becoming more and more popular across the country, but they haven't all been endowed with equal capabilities. Metro Milwaukee drivers in the process of choosing a new partially electric car would do well to consider the 2018 Honda Clarity Plug-In Hybrid. This remarkable vehicle is set to raise the bar on fuel efficiency when it arrives at dealerships later this fall, continuing Honda's long tradition of success in the world of hybrid cars. According to the writers at Autoblog, Honda expects the Clarity Plug-In Hybrid "to be the volume sales leader in the Clarity lineup," and it's not hard to see why!
The Clarity Plug-In Hybrid by the Numbers
Just what is it that makes the new 2018 Honda Clarity Plug-In Hybrid so special? For starters, using only electric power, it can go farther than all other hybrids
on a full charge
! Its 47-mile range may not seem like much, but when you compare it to what competitors are offering, it's clear that the Clarity Plug-In Hybrid is in a league of its own. What's more, using both gas and electric power at once, Clarity Plug-In drivers will enjoy fuel economy of up to 100 combined MPGe.*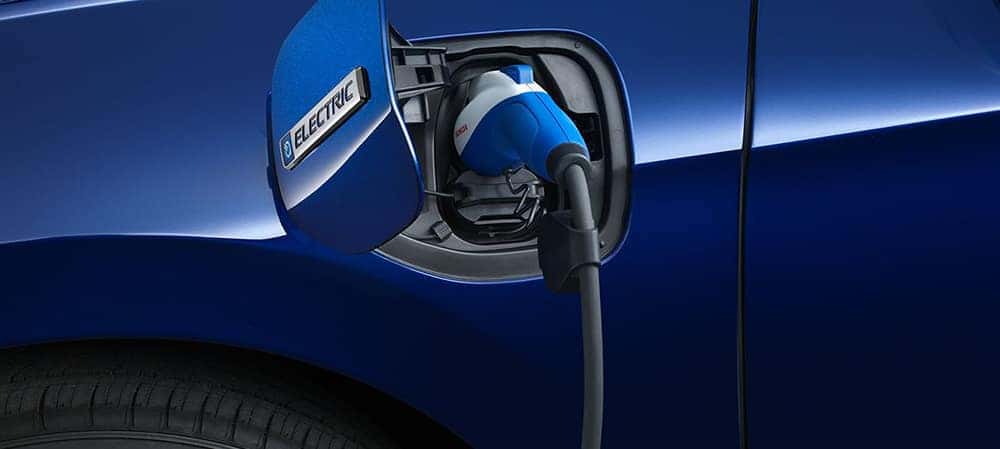 Even when you're saving your electric power for later use—using the Clarity Plug-In Hybrid's HV driving mode—you'll still get an EPA-estimated 44 mpg city, 40 mpg highway, and 42 mpg in combined settings.* In addition to its HV driving mode, Clarity Plug-In drivers will be able to switch between Normal, Econ, and Sport driving modes, each of which offers a unique experience. The Clarity's 17-kilowatt battery pack can be fully recharged in just 2.5 hours.
Take the Clarity Plug-In Hybrid for a Test Drive!
The 2018 Honda Clarity Plug-In Hybrid is set to arrive at Metro Milwaukee Honda Dealers locations later this fall, and those who get in touch with our representatives can be some of the first to take it for a test drive. Contact us today to learn more about our current offers and financing options, so you can take this state-of-the-art hybrid home at an incredible price! There's never been a better time to experience the future of Honda's lineup.