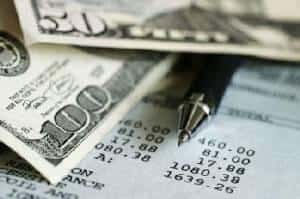 Most drivers know the importance of residual value when trying to sell their car, but it's just as important to consider when you're shopping for a new car, too. Whether you're looking to buy or lease, residual value plays a key role in saving money and getting a higher return on your investment. Honda vehicles consistently have a higher residual value over competitive vehicles, which makes them great options to consider.
Choosing a Car with High Residual Value
Cars with high residual value loose their resale value much more slowly, so for drivers who plan on driving a new car for a handful of years and then selling it or trading it in for a newer model, the higher the residual value of the vehicle, the bigger return you'll see and, ultimately, the more money you'll save.
For drivers who are leasing a vehicle, the residual value of the vehicle is an important factor in determining the amount of your monthly payment. A vehicle that loses a smaller portion of value over the lease term will have a lower monthly payment. So choosing a vehicle that retains its value can save a lot of money.
Honda Value
Year after year, Honda vehicles have retained a higher residual value than other brands, and several models have even been awarded a Best Retained Value award in 2016 by Edmunds.com. The Honda Fit, CR-V, and Odyssey all claimed the top title in their respective classes of subcompact, crossover SUV, and minivan. Additionally, the Honda Civic, Accord, and Pilot earned honorable mentions in their classes for holding on to their high residual value. So no matter which type of vehicle you're interested in—whether it's a sedan, crossover, or minivan—comparing residual value of a Honda to another make and model is crucial to do before you commit to buying or leasing.
Test Drive Today
Find out more about the importance of residual value and more information on the value that Honda vehicles consistently retain by visiting any Metro Milwaukee Honda Dealer. And take the Honda model that's right for you for a test drive today!